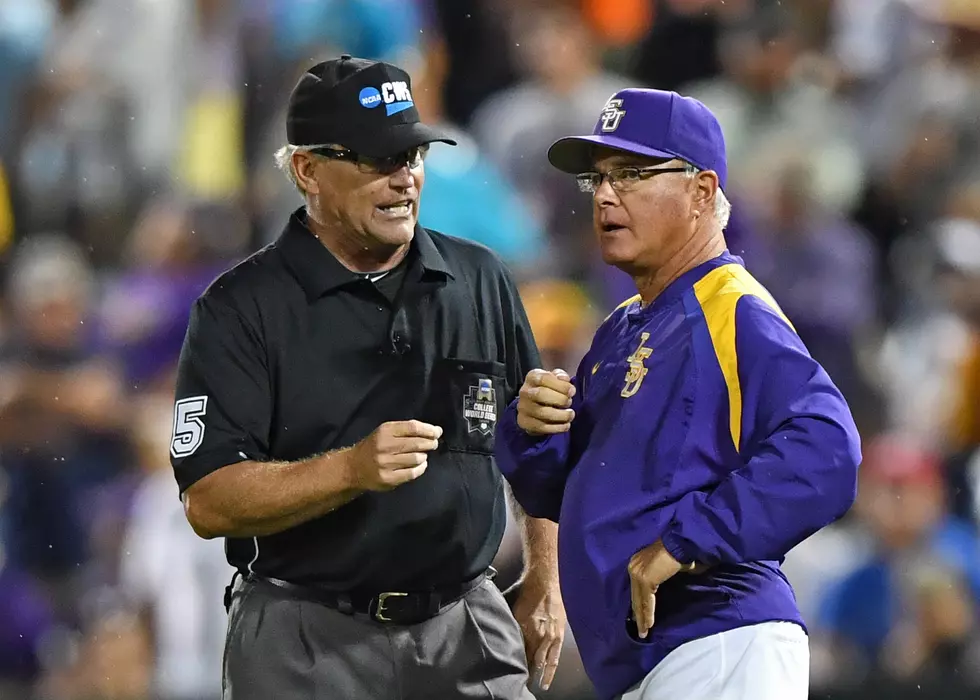 More Bad News For The LSU Baseball Team To Start The Season
Photo by Peter Aiken/Getty Images
After the LSU Baseball team started the season dropping two of three to Notre Dame, many thought the season could only go up from there. But not even a full week later, and there's more bad news to heap on. This time, on the injury front.
LSU will be losing one of their best players for a long stretch of time, and honestly, the injury sounds like something that could linger for the rest of the season. Which could be bad news for a team that's already dealing with nagging injuries, and a couple tough losses.
Here's more on the latest injury from the Louisiana Radio Network:
"LSU's bad start to the 2018 season got worse today. Coach Paul Mainieri announced shortstop Josh Smith will miss at least a month because of a stress reaction in his vertebrae. Mainieri said Hal Hughes will play shortstop during Smith's absence."