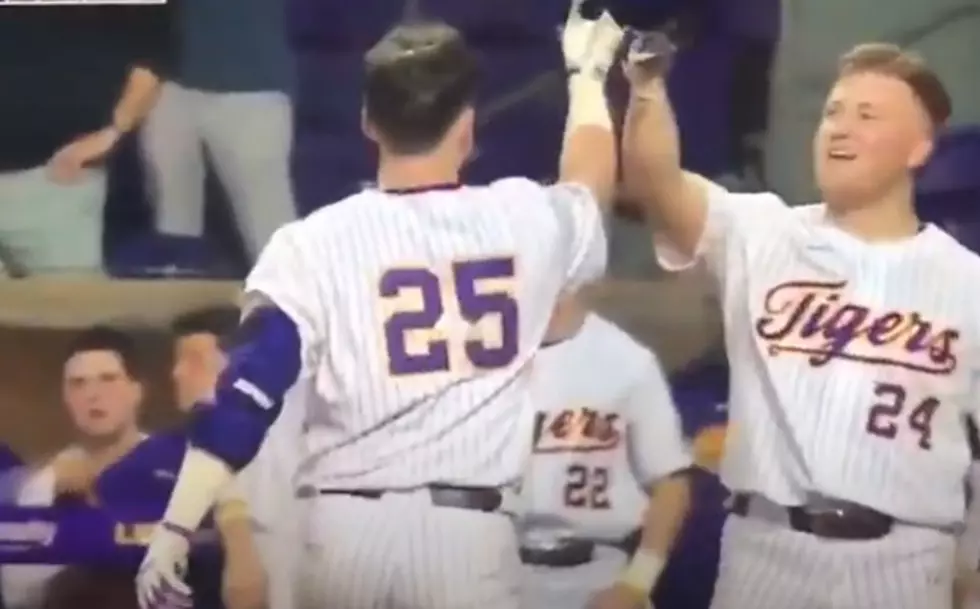 Multiple Louisiana College Baseball Athletes Playing Summer Ball
Hayden Travinski - Credit LSU Tigers sports Fan videos via Youtube.com
The Northwoods League is one of the most competitive collegiate wooden bat summer leagues baseball has to offer. The league is centered around the Great Lakes region, and features players from the biggest programs in college baseball. Teams like Vanderbilt, UCLA, Arkansas, Creighton, and of course LSU.
For years, the Northwoods League has put players into the majors, with some really big names coming from their clubs. MLB All-Stars like Max Scherzer, Chris Sale, Pete Alonso, Ben Zobrist, Jordan Zimmermann, Curtis Granderson, Brandon Crawford, and Pat Neshek (there have been way more). Some of these players have won World Series rings, and post season awards. Including Scherzer, who has won Cy Young Awards in both the National League and American League.
This year's Northwoods League season won't look anything like previous years. With the COVID-19 pandemic going on, some teams in the league have canceled their seasons. To make up for those teams missing dates on the league schedule, some other teams in the league have created new, one-time teams, for the 2020 season.
For example, in Traverse City, Michigan, their regular team are the Pit Spitters. But for this season, the organization will also host the Northern Michigan Dune Bears and Great Lakes Resorters. The two teams will play in the same stadium at the Pit Spitters, but will feature different rosters. On those rosters, as well as the other rosters round the league, will be players from our region. Including one athlete from Airline High School in Bossier City.
Here are some of the players from Louisiana (and near) that are on Northwoods League rosters for 2020:
Wisconsin Rapids Rafters - Hayden Travinski, LSU (Airline High School)
Wisconsin Rapids Rafters - Spencer Arrighetti, ULL
Traverse City Pit Spitters - Chase Gearing, Nicholls State
Traverse City Pit Spitters - Peter Delkus, East Texas Baptist
Northern Michigan Dune Bears - Larson Fontenot, Northwestern State
Green Bay Booyah - Joe Taylor, Nicholls State
Waterloo Bucks - Beau Balado, Nicholls State
Waterloo Bucks - David Vial Jr., Nicholls State
Waterloo Bucks - Xane Washington, Nicholls State
St. Cloud Rox - Tyler Finke, Southeastern Louisiana
St. Cloud Rox - Justin Simanek, Southeastern Louisiana
Mankato Mood Dogs - Tyler Theriot, Nicholls State
Mandan Flickertails - Jeffery Elkins, Northwestern State
Mandan Flickertails - Nick Hill, Nicholls State
Mandan Flickertails - Cam Sibley, Northwestern State
You can find more info the the Northwood League, including how to watch and listen to games, here. You can also check out each team's website to find merch for your favorite. With a kid from Airline playing for the Wisconsin Rapids Rafters, I fully expect to see some Rafters gear bouncing around the isles in the Airline Drive Walmart.
Read More: Top Six One Day Golf Trips