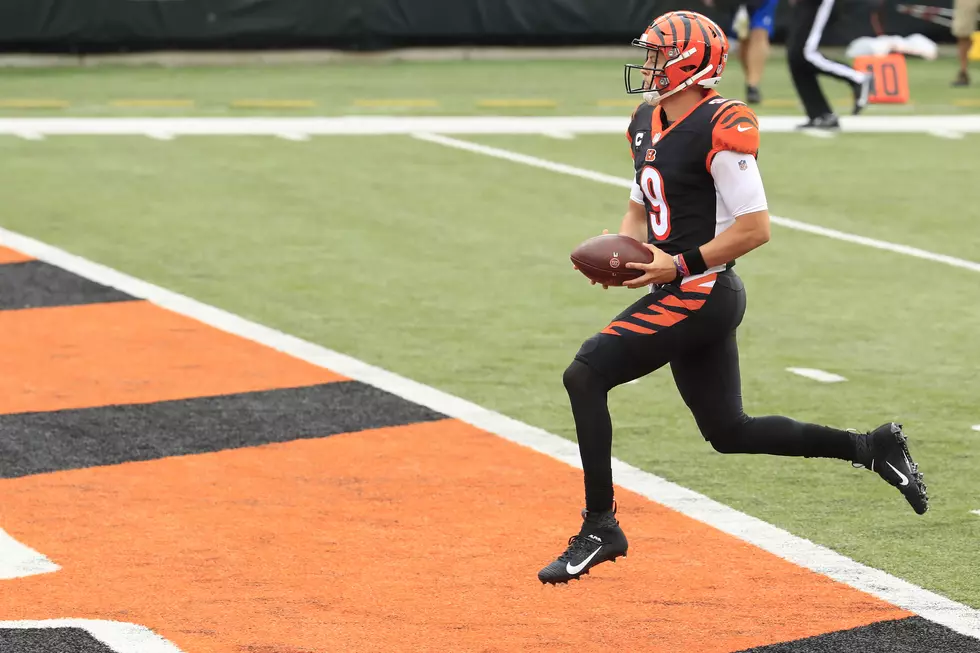 Joe Burrow's First Nationally Televised NFL Game Tonight
Photo by Andy Lyons/Getty Images
Enter your number to get our free mobile app
His historic LSU season last year helped make Joe Burrow a household name with sports fan across the United States, but even with that, the NFL is a different level. So tonight, when Burrow leads his Cincinnati Bengals against the Cleveland Browns, he'll have a chance to bring more people into his fan club.
Burrow is coming off a perfect season at LSU, a nearly perfect Heisman Trophy win, and a National Championship. He was the Number 1 overall pick in the NFL Draft, and has some of the most expensive sports cards in recent memory. But none of that matters to NFL defenses.
This will be Burrow's second ever NFL start, and it will happen on National TV, against an in-state NFL rival...in the state Burrow grew up in. There's a lot happening here.
We're not even talking about the fact that this game is happening inside a pandemic, even though there will be some fans in attendance for the game, meaning Burrow didn't have ANY preseason this year. Or the fact that the NFL is operating with the backdrop of a social justice movement, which Burrow has been vocal about.
It's never easy for an NFL rookie, especially for the Number 1 overall pick. But looking at all of this other stuff lumped on top of Burrow, this has to be one of the toughest National TV debuts for an NFL rookie quarterback ever.
Prediction is, Burrow will shine as normal, and the Bengals will win 27-23...getting Burrow his first NFL win.
10 Ark-La-Tex Cities You Are Most Likely to Get a Speeding Ticket in