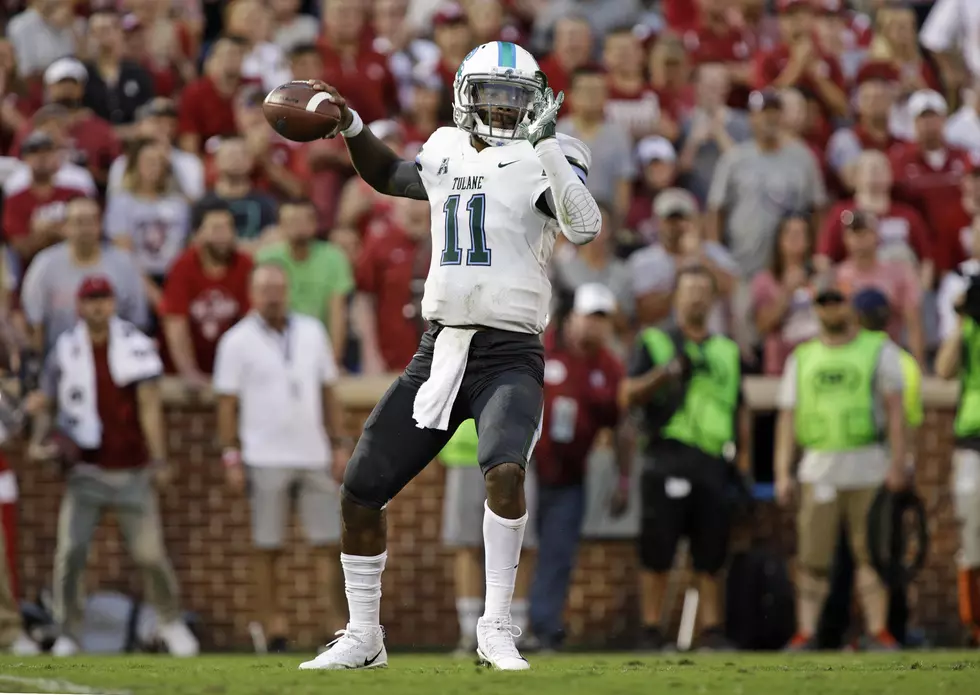 Tropical Storm Nate Leads To Early Kickoffs In Louisiana
Photo by Brett Deering/Getty Images
With another storm churning in the Gulf of Mexico, some Louisiana-based college football programs are having to adjust today's schedules. Tropical Storm Nate isn't expected to make landfall by the early kickoffs, but travel safety for teams and fans played into the decision to move the games up so they can be done before the storm reaches Louisiana.
Here's a quick rundown of the adjusted start times for today from the Louisiana Radio Network:
"It will be an early start to college football on Saturday across Louisiana, because of Tropical Storm Nate. Southeastern Louisiana will kick off at 10 AM against Incarnate Word. The Lions can improve to 3-and-1 in the Southland with a win. U-I-W is win-less at 0-4.
At 11 A-M, Nicholls will host Northwestern State. The Colonels are trying to get to 2-and-1 in the Southland, while the Demons are currently 1-and-1.
Also in the Southland…McNeese is at Abilene Christian in a battle of teams who are 2-and-1 in league play.
A couple more early starts…Southern hosts Alabama A&M for homecoming at 1 PM and Tulane takes on Tulsa at Yulman Stadium at 11 AM."