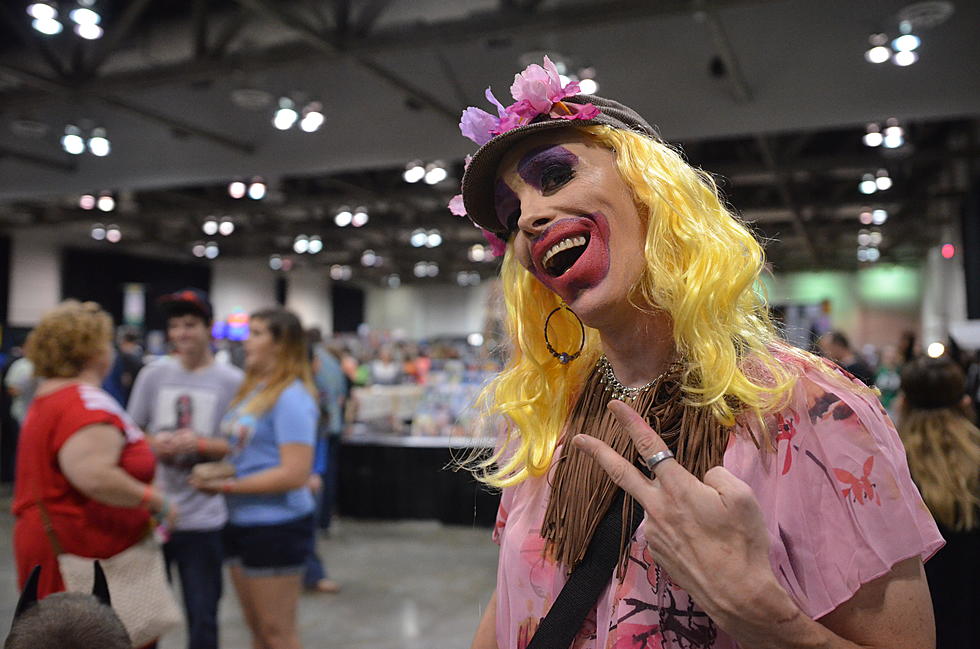 Throwback Pictures From Geek'd Con 2016
Credit Kevin Shannahan, Natchitoches Parish Journal
Geek'd Con has become one of the biggest "comic con" style events in the state of Louisiana since it started in Downtown Shreveport back in 2015. The event has welcomed over 10,000 fans each weekend since the start. It has also brought millions of dollars in economic impact to the Shreveport and Bossier area.
Annually, you can find vendors from every corner of the United States, including states as far away as New York, Washington, Iowa, and California. These vendors will bring items including vintage toys, high-end comic books, brand new collectibles, and plenty of custom artwork.
Check out these pictures from Geek'd Con 2016, the second year of the show. Some of these photos have actually never been published before.
Headliners for the event in 2016 included the actress behind Elvira Mistress of the Dark, Cassandra Peterson, legendary comic book artist George Perez, and Sharknado actress Tara Reid. The event that year featured a big cosplay contest, a meme wall, and an art project car that guests drew on all weekend.
Here are the pictures from the second year of the event...
Check Out These Pictures From Geek'd Con 2016
Comic Book Characters From Louisiana
You Can Find These 8 Film Location Markers In Shreveport