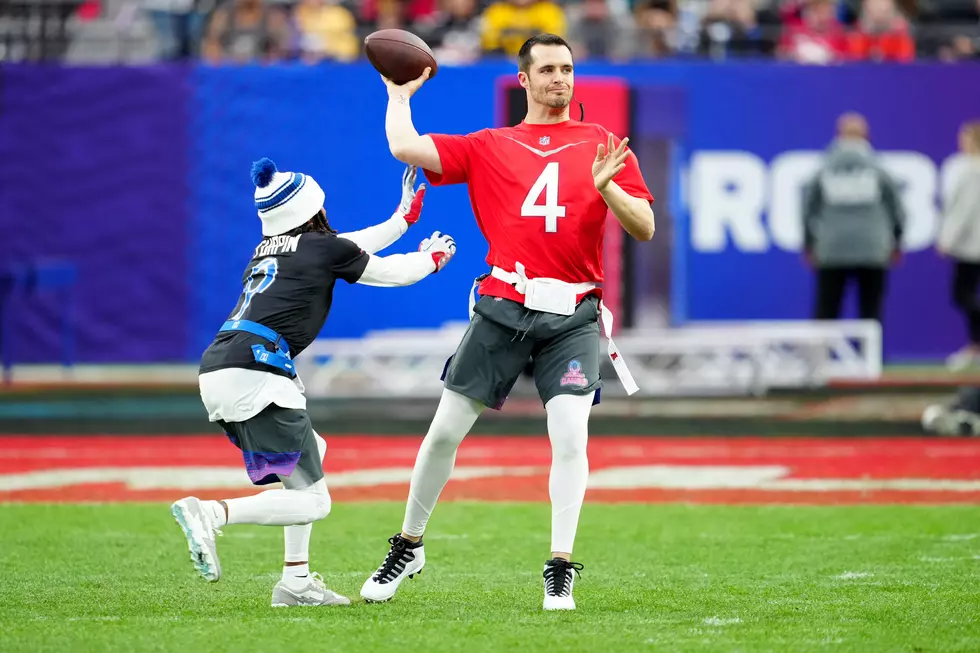 The Other Quarterback The New Orleans Saints May Look At
Photo by Jeff Bottari/Getty Images
The New Orleans Saints aren't in a great place. They're more than $50 million over the salary cap (they'll fix it), they have had a shuffle in the coaching ranks, and they don't really have their quarterback.
There's been a ton of talk that the Saints will get former Las Vegas Raider Derek Carr, but there's no guarantee on that. Apparently there was a trade structure in place with the Raiders and Saints, but Carr was able to stop it with his "no trade clause". That meant the Raiders had to release him, and he's now an unrestricted free agent. So he could still sign with the Saints.
Carr seems like a great pick for the Saints, he leaves the Raiders holding a ton of records. He's the franchise leader in passing yards (35,222 yards), passing touchdowns, single-season passing yards, and more. Carr would be an upgrade for the Saints recent options for sure.
But there's still no guarantee he will pick the Saints. There are other teams that will be fighting for his services. So the Saints might have to look elsewhere...which brings us to the other quarterback the Saints might consider.
Former #1 overall pick Baker Mayfield could be the Saints' backup plan in free agency if they can't land Derek Carr. Mayfield has gone from "blue chip" prospect to NFL journeyman pretty quickly. He took the Cleveland Browns franchise to the playoffs, but then found himself getting shipped out of town. After a rough patch in Carolina (every QB there had a rough patch for the last few years) he was moved to the Los Angeles Rams.
He ended up just 1-3 with the Rams, but had some flashes of brilliance in LA. It just looked like he never got time to fully catch up with their scheme.
Whether it's Carr of Mayfield, or a draft pick, it looks like the Saints will try to find a new quarterback this offseason.
Every New Orleans Saints Starting QB Since 2000
This list counts only regular season starts for quarterbacks of the New Orleans Saints since the year 2000. Though in that time, there have only been two quarterbacks to start playoff games for the Saints. Aaron Brooks and Drew Brees.
Highest Career Earnings Paid By New Orleans Saints
We used the contract information provided by
Spotrac
to come up with this list. We based it on the amount of contract money paid by the New Orleans Saints to players, not their total career earnings. These earnings are up to the 2022 NFL Season.
The Saints' London Game Through The Eye of Louisiana Fans