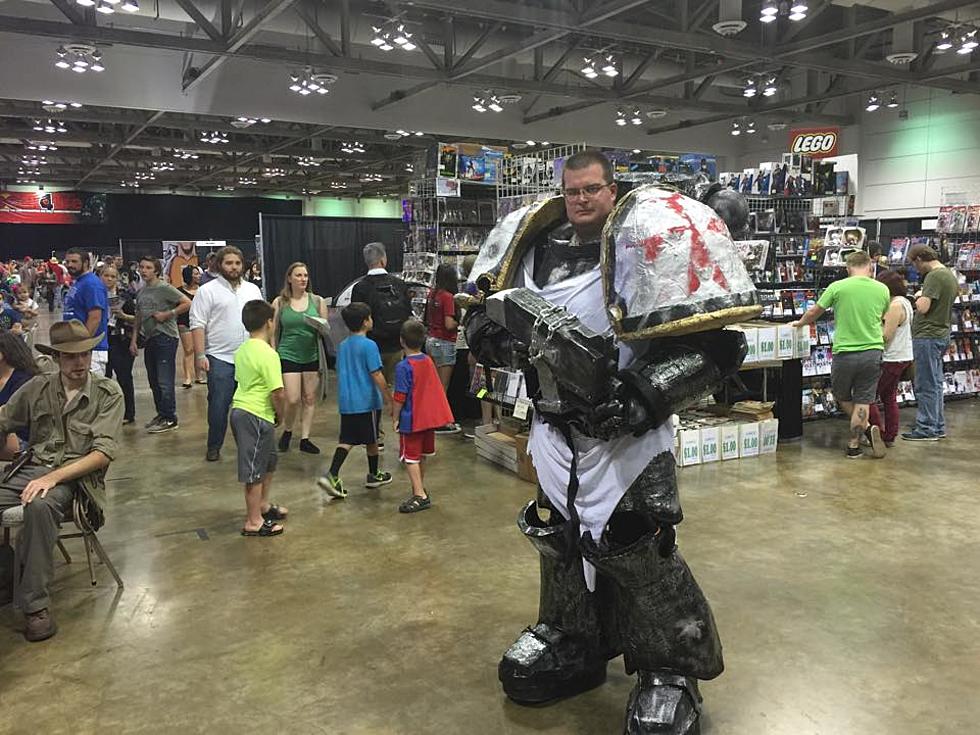 The Future Of Geek'd Con In Shreveport
Credit Greg Atoms, TSM
Hey everyone, I'm not going to write this in "reporter" style, or try to write it in any un-biased way. I'm going to write this out while wearing the hat of the guy who's been working on putting Geek'd Con together behind the scenes for about 4 years.
I came to Shreveport at the very beginning of 2015 with the idea of bringing a big pop culture convention to town. In the past, I had helped launch Cherry Capital Con in Traverse City, Michigan, and looked forward to doing something similar here. When I came into town the for the first time, seeing how many comic book shops and game stores were in the Shreveport and Bossier area really got me thinking, there had to be a huge geek population here.
But that wasn't us, that was you. The geeks in Shreveport and Bossier, and beyond, all came out because we all believed in the same thing. A fun event, with big name guests, game tournaments, photo ops, and fun to celebrate our shared geekiness.
The trend continued into year 2, where we had over 15,000 people come through in 3 days to see guests like Elvira and George Perez. Then for year three we had a chance to welcome geek legends like Lou Ferrigno, Billy West, and Sam J. Jones to Downtown Shreveport. (BTW Sam, I know you have my sweater still, and it's winter now, so know that I'm coming for it)
Over three years, with over 10,000 people every weekend, and over $1 million dollars in economic impact annually for Shreveport and Bossier...and none of this happens without you.
But these events are hard. There are so many people who pitch in that need to make sacrifices along the way. Not just from a business standpoint, but in their personal lives too. There are hours of negotiations that go into nearly all aspects of this event. Sometimes things can get out of hand, and other times they're very easy. To be honest, sometimes there are some moments that look a little bleak. Will the event continue? Can we go on? I'd be lying if I said I've never asked that.
Which brings us to this morning.
There have been a lot of messages asking about 2018. Emails, calls, and even people just asking on the street. People noticed that by this point in the year, we usually had the next event announced, and in some cases, we'd be announcing a guest at this time. After all, geeks are pretty freaking smart.
Unfortunately we didn't have a lot to say before today.
But it brings me great pleasure to let everyone know, that Geek'd Con will return to the Shreveport Convention Center this August 17th-19th! 
We've been working really hard behind the scenes to make sure we can provide another great show this year. We're actively working on our guest lineup, and after the first of the year, we will be opening up Vendor and Crafter applications. (if you want to be one of the first to get the paperwork, feel free to email geekdcon@gmail.com)
Again, all of the positives about this event are strictly because you guys support it. It only gets bigger and better because of you as well. Which also means we want to do this as long as you want us to.