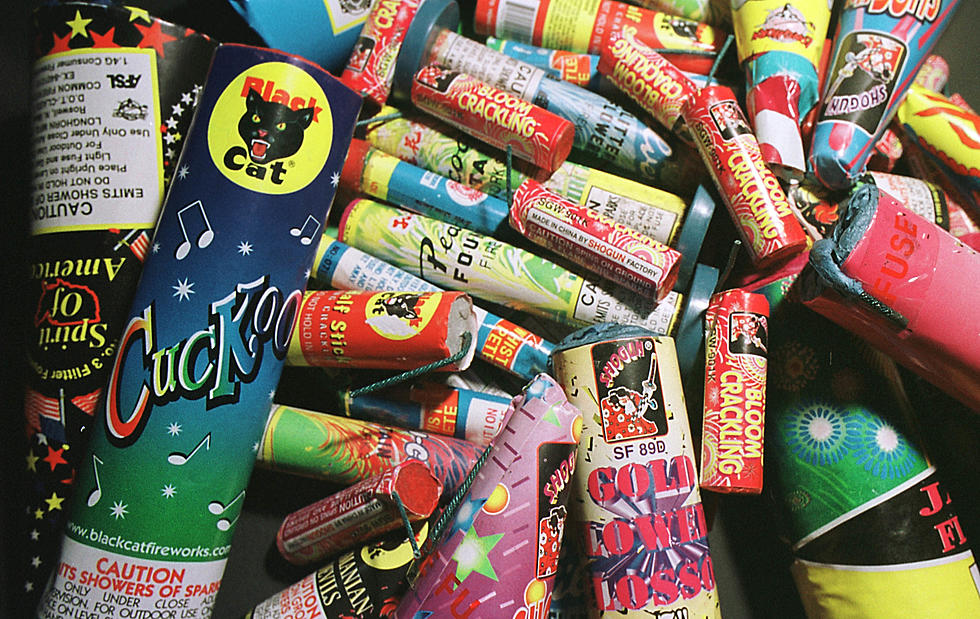 July 4th Fireworks Safety Tips from the Shreveport Police Dept.
Michael Smith, Getty Images
Have you ever had a rogue firework go off when you didn't expect it to? It's scary, right? After all, part of the word firework IS FIRE!
Any time you deal with something potentially flammable, you should probably be careful. Just saying! With that being said, here are some safety precautions the Shreveport Police Department released several years ago that still hold true today for your 4th of July fireworks festivities! Please be careful and remember, whether it's fireworks or firearms, what goes up, must come down!
According to the City of Shreveport website, fireworks, excluding bottle rockets and skyrockets, may be sold and discharged within the city limits during designated times of the year only. These times are 12 pm June 25th to 10 pm July 5th, except for the hours of 10 pm to 8 am.
-Always wear safety glasses and do not wear loose clothing when using fireworks.

-An adult should always be present and supervise the use of fireworks.

-Read all labels and follow all instructions before lighting fireworks.

-Light only one firework at a time.

-Have a safe landing zone for aerial fireworks. Consideration should be given to wind direction and the ignitability of everything in the landing zone.

-Have a fire extinguisher or a bucket of water on hand to extinguish an incipient fire.

-Never ignite fireworks while holding them. Put them down, then ignite them and walk away.

-Never ignite aerial fireworks where overhead obstructions (trees, eaves, wires, etc.) may interfere with the trajectory into open-air space. Never ignite aerial fireworks near an opening to a building.

-Do not point or throw fireworks at other people. Do not carry fireworks in your pockets. If one happens to ignite, severe burns may result.

-Always keep spectators a safe distance away.

-Dispose of fireworks only after you are sure they are completely out. If needed, spray them down with a hose and allow them to cool overnight. Treat them much as you would fireplace/stove ashes.
5 of Louisiana's Oldest Restaurants Make Their Home in Shreveport
Brunch Options in Shreveport
Five of the Best Places to Go Tubing Within Hours of Shreveport