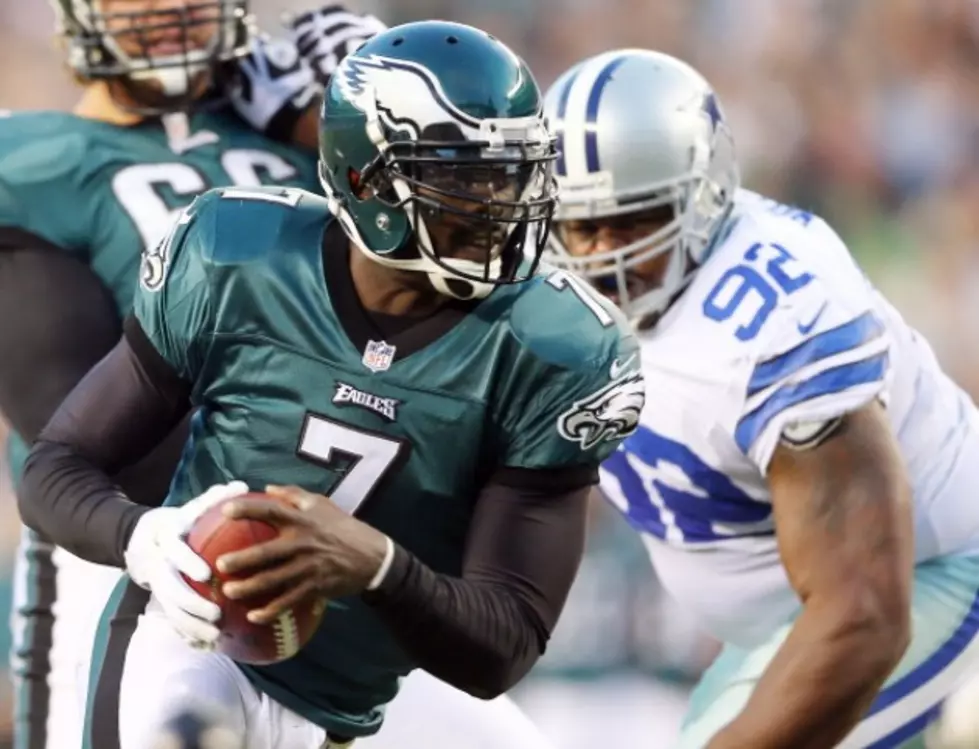 Michael Vick Exclusive Interview: Protestors, Supporters, Forgiveness and Moving Forward
Getty Images
New York Jets quarterback Michael Vick joined The Tim Fletcher Show Thursday morning (July 10) to discuss a myriad of topics ahead of Saturday's Michael Vick Comedy Explosion Tour," premiering at the Strand Theatre this weekend.
Vick said the reason for a comedy tour originated with a prank phone call, where he was the victim on The Steve Harvey Show.
Several of Vick's teammates and fellow NFL players found the clip hilarious, triggering an idea to delve into comedy. Vick said he also liked the idea of using comedy to "continue to help my brand. Great to do things off the field that people will respond well to."
The tour has generated plenty of publicity, not all positive.
A group upset with Vick for his role in running an illegal dog-fighting operation plans on protesting Vick's appearance.
Convicted in 2007, Vick served a 21-month prison sentence and was banned from the NFL for a year. Vick said he would tell the protesters, "People make mistakes. I've made my amends for mine. In the midst of doing that, I've helped more animals than I've hurt."
There is also a group planning to counter the protesters with a "Forgiveness Rally."
Vick, thankful for support said he would tell those rallying for him, said "If there is ever anybody else who has been given a second chance and another opportunity to turn their life around and continue to support, continue to be there, because people like me continue to appreciate people like them."
Listen to our full interview with Michael Vick below.