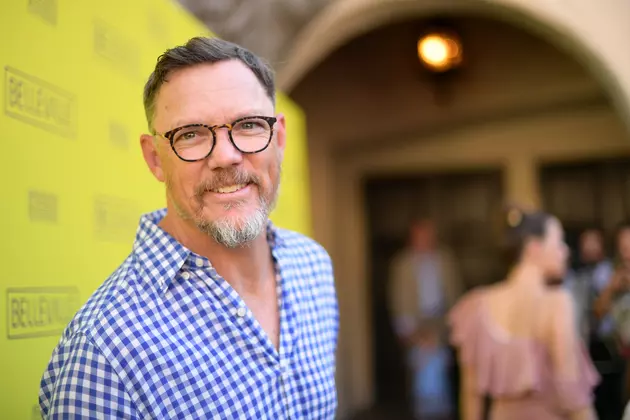 Matthew Lillard Is Coming To Shreveport For Geek'd Con
Photo by Matt Winkelmeyer/Getty Images
Shreveport's comic con, Geek'd Con, is set to return August 19th-21st at the Shreveport Convention Center. The 2022 Geek'd Con will be the 7th show in Downtown Shreveport since 2015.
The guests for 2022 already include sci-fi megastar Natasha Henstridge, along with legendary actor Clint Howard, "Peacemaker" star Steve Agee, horror icon John Kassir, Twin Peaks star Sherilyn Fenn, and AEW stars Darby Allin, and Danhausen.
There have also been a ton of comic book creators added to the lineup for 2022. Including the creator of X-Men member Rogue Michael Golden, Marvel's Zombie King Arthur Suydam, and Geek'd Con fan favorite Roland Paris, among others.
This week Matthew Lillard has been added to the 2022 Geek'd Con lineup.
Where do we even start? How about with Scooby-Doo...where he has played Shaggy Rogers in the live-action Scooby-Doo film series, as well as voicing the animated Shaggy (with a few exceptions) full times since taking over for Casey Kasem. He even voices Shaggy in the video games, which includes the upcoming MultiVersus release.
Beyond Shaggy, Lillard starred as "Stu" along side Skeet Ulrich as the main antagonists of the Scream franchise. He has also starred in SLC Punk!, Hackers, She's All That, Summer Catch, Without a Paddle, and Wing Commander, among others.
On television, Lillard has appeared in Twin Peaks, Bosch, Halt and Catch Fire, Supernatural, Good Girls, Beware the Batman, and SK8-TV...plus a lot more.
Lillard is also a successful director and producer. Including winning an award at SXSW with his directorial debut Fat Kid Rules the World.
Come meet Matthew Lillard at Geek'd Con this year! Find ticket info here.
Comic Book Movie Stars Who Have Worked In Shreveport
We utilized
IMDB's filming location database
to help put this together. However there is one movie listed there that we didn't include. IMDB lists X-Men Origins: Wolverine on their Shreveport list, but we struggled to find citing for this. So we just left it off. Some of these stars weren't in comic book "movies" specifically.
But we counted the Netflix Marvel shows, and MCU Disney+ shows as well.
We also added in an odd option...pro wrestlers. Pro wrestling has been a big deal in the Shreveport area for a long time, so we're going to include the wrestlers who've worked in the Shreveport area, and went on to comic book movie fame.
IMDB's 5 Highest Rated Actors Born In Shreveport
These are the top actors who were born in Shreveport, ranked by IMDB's STARmeter in early 2021.