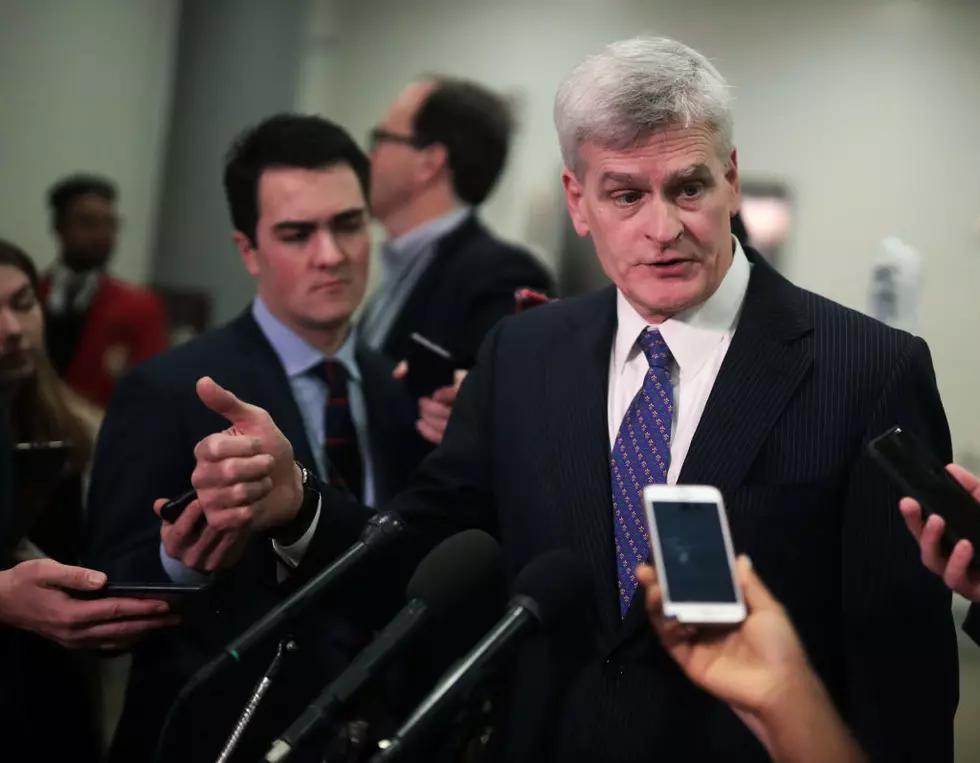 Louisiana Senator Bill Cassidy Says He Won't Vote Trump in 2024
Mark Wilson/Getty Images
If Donald Trump decides to run for the Presidency again in 2024, he will not have the vote of at least one Louisiana senator.
This week, senator bill Cassidy appeared on HBO's documentary series, Axios, that he will not be voting for Donald Trump if he indeed tries to run again in 2024. The two have a complicated past to say the least. The two never really seemed like supporters of each other, although they have appeared at campaign rallies together in Louisiana. Outside of those rallies, though, you won't be able to find many times where Donald Trump and Bill Cassidy were on the same page.
Now, it will be hard for them to be anything but bitter enemies after the war of words this week.
While appearing on Axios, Cassidy explained his reasoning for not voting for Trump in 2024. He says, "He went to Georgia (for the U.S. Senate race) and told people to basically not show up and we've lost those races and now we've lost the Senate, losing the presidency, the House and Senate in four years hasn't happened since (Former President) Herbert Hoover."
Naturally, it didn't take Donald trump long to hear the comments and offer a response. Trump says, ""Wacky Senator Bill Cassidy from Louisiana is a RINO Republican who begged for my endorsement in 2020 and used it all over the place to win re-election, much like Little Ben Sasse, and then voted to impeach your favorite President."
If you know Donald Trump, you know there's no way he could just stop there. He continued by saying, ""Now, Wacky Bill Cassidy can't walk down the street in Louisiana, a State I won by almost 20 points. He could not even be elected dog catcher today, the great people curse him."
Collection of Vintage Shreveport Postcards
Walmart's 2021 Black Friday Deals
Active, Tier 3 Sex Offenders Currently Living in Shreveport
These are all of the currently listed, active, Tier 3 sex offenders that currently live in Shreveport. They have all been convicted with what the state of Louisiana considers to be the worst of the worst in terms of sex crimes.