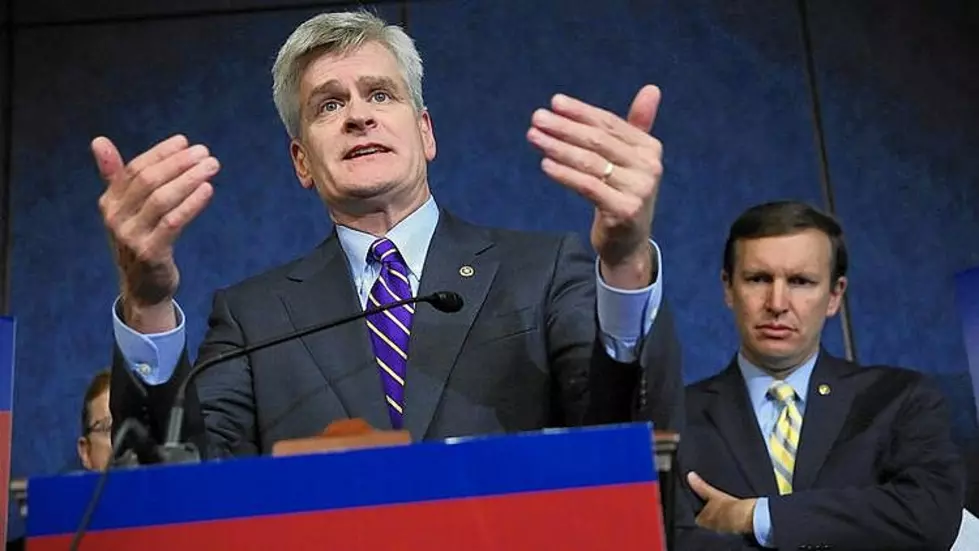 Bill Cassidy Says COVID Vaccine Moving Forward
Photo-by-Alex-Wong-Getty-Images
Newly re-elected Louisiana senator Bill Cassidy offered more information on COVID-19 vaccine trials.
The real question is... What comes first, all of the votes counted in the presidential election or a Coronavirus vaccine? In all likelihood, the votes will be counted officially before the vaccine, but then again, it is 2020 and anything can happen.
Votes here in Louisiana didn't take long at all to be counted, however, and Bill Cassidy's re-election bid was confirmed soon into election night. He took on and defeated all challengers handily, including Shreveport mayor Adrian Perkins.
Soon after the election, Senator Cassidy was back to work, informing Louisianians on what to expect when it comes to the upcoming COVID-19 vaccine.
He says that we currently have four vaccine trials moving forward. According to Cassidy, expect one of those vaccines to be approved by the end of the year or early January and it will be distributed right away.
He says, "Frontline workers, people in nursing homes, if they choose, will begin to receive vaccines, vaccines by the way that have been shown to be safe and effective."
Fingers crossed that we get this vaccine sooner rather than later. I'm sure I'm not the only one who is simply ready to get back to relative normalcy.
Read More: Who are the Early Favorites to be Louisiana's Next Governor?