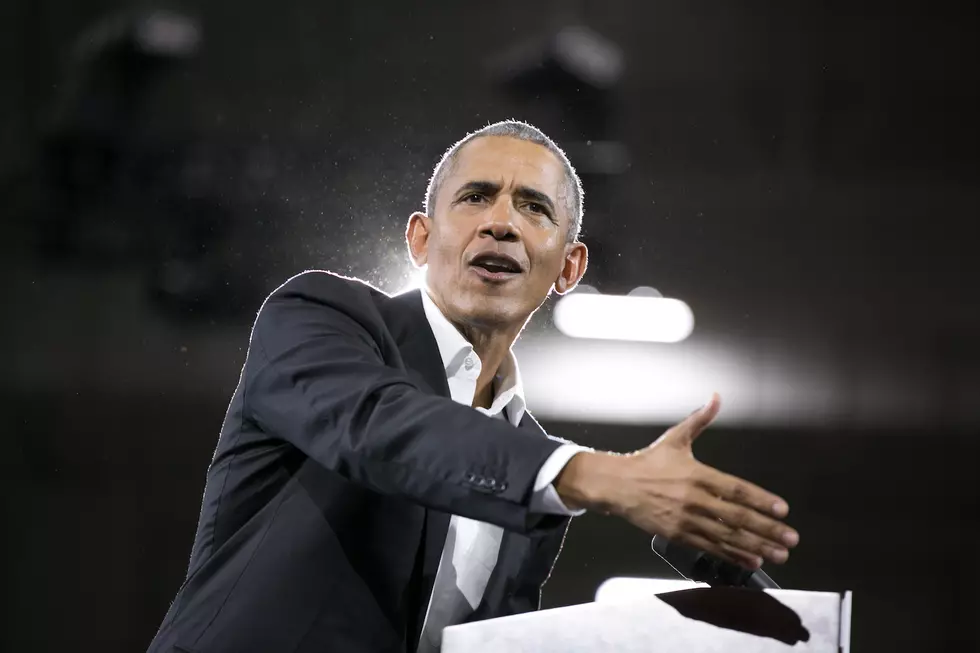 Shreveport Mayor Adrian Perkins Endorsed By Obama For Senate Race
Getty Images
Enter your number to get our free mobile app
Shreveport Mayor Adrian Perkins has picked up a major endorsement in his race for a US Senate seat. This morning Former President Barack Obama endorsed Perkins in his race against incumbent Senator Bill Cassidy.
Based on our research, it appears that Perkins is the first sitting Shreveport Mayor to run for US Senate. The only other National candidate we could find in the list of Shreveport Mayors was John Morgan Landrum, who was elected to Congress a decade after he served as Shreveport's Mayor in the 1840s.
Since the announcement from Perkins, he has brought in multiple high-level, historic endorsements in the race. One of those happened to be from Senator, and now Vice Presidential candidate Kamala Harris...
So as far as we can tell, this is the first time that a Vice Presidential Candidate has ever endorsed a sitting Mayor of Shreveport. Now, of course this isn't an endorsement for the Mayor's race of course, but rather for the US Senate race that Perkins has entered. That same historical context now applies to former President Obama, making this the first time a former President has endorsed a Shreveport Mayor.
If Perkins was able to win the race against Cassidy, he would be the first Black candidate to win a state-wide election in Louisiana since the Reconstruction Era. It appears the last Black candidate to win a state-wide election in Louisiana was C.C. Antoine, who was elected Lt. Governor of Louisiana in 1872.
Read More: Who are the Early Favorites to be Louisiana's Next Governor?