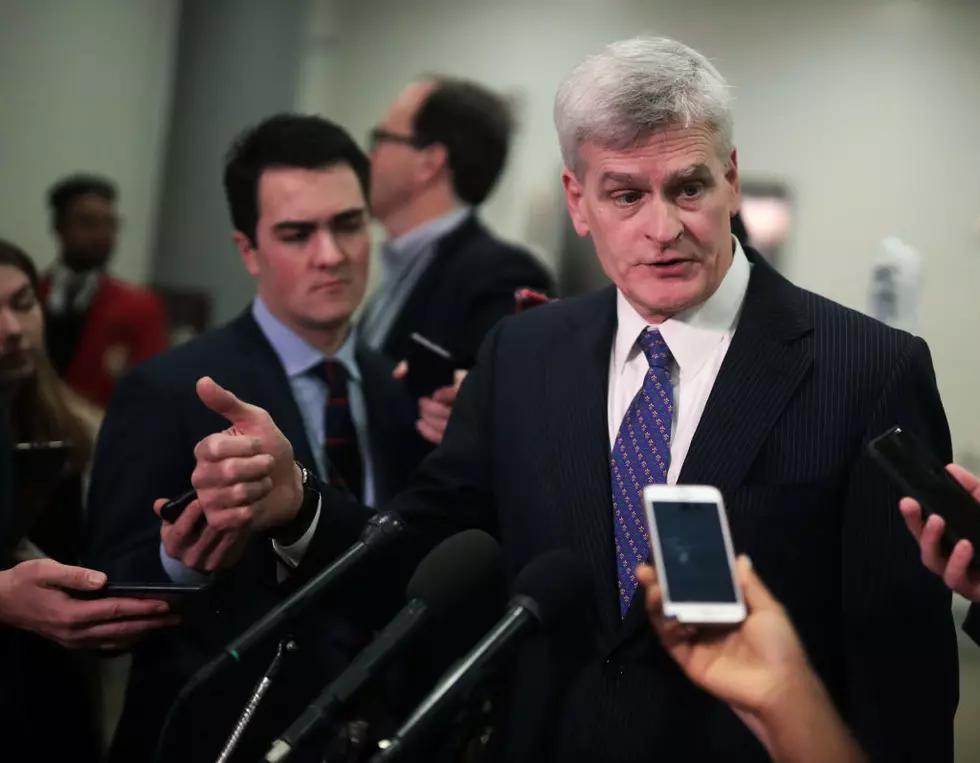 Bill Cassidy Wins Outright; Beats Mayor Perkins
Mark Wilson/Getty Images
Enter your number to get our free mobile app
While many thought this race could potentially end in a runoff between incumbent Bill Cassidy and Shreveport Mayor Adrian Perkins, that clearly was not the case. WWL has called the race early in favor of Bill Cassidy.  Cassidy, who is popular with both conservative Republicans and moderates, cleared the competition easily to win outright. Cassidy garnered over 60% of the vote. Mayor Perkins, his closest competitor, was only able to muster between 14-17% of the vote.
While Cassidy is an unabashed conservative, he isn't afraid to venture away from party lines. Cassidy has been involved deeply with health care reform and other issues that may be different than the Republican party.
You can watch Bill Cassidy's 'Victory Speech' below.