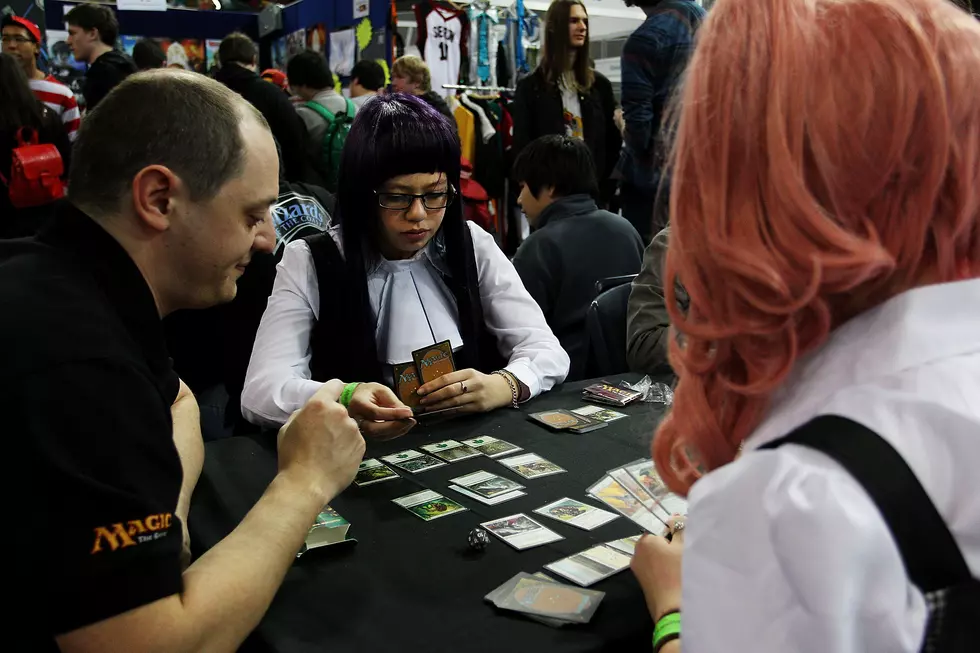 GamersXP Brings Tournaments And Board Games To Geek'd Con 2022
Photo by Lisa Maree Williams/Getty Images
Shreveport's comic con, Geek'd Con, is set to return August 19th-21st at the Shreveport Convention Center. The 2022 Geek'd Con will be the 7th show in Downtown Shreveport since 2015.
The guests for 2022 already include Scream stars Matthew Lillard, Skeet Ulrich, and Jamie Kennedy, plus sci-fi megastar Natasha Henstridge, legendary actor Clint Howard,  horror icon John Kassir, Twin Peaks star Sherilyn Fenn, and AEW stars Darby Allin, and Danhausen.
There will also be a ton of comic book creators added to the lineup for 2022. Including the creator of X-Men member Rogue Michael Golden, Marvel's Zombie King Arthur Suydam, and Geek'd Con fan favorite Roland Paris, among others. Along with Scout Comics, who have partnered with Geek'd Con to provide a custom variant cover for one of their most popular books. Creators from Scout Comics will also be on-hand all weekend.
We haven't even started talking about all of the other great features at Geek'd Con, like the hundreds of vendor booths, or the thousands of cosplays, there's always plenty to do. But that list of activities is growing even bigger.
Geek'd Con has teamed up with The GamersXP in Shreveport to bring full-scale trading card game tournaments, Dungeons & Dragons campaigns, and board games to Geek'd Con 2022.
The upstairs of the Shreveport Convention Center will be full of Magic The Gathering Tournaments, multiple D&D campaigns, tournaments with Pokemon TCG & Yu-Gi-Oh TCG, plus tons of board games and free play.
Among the various Magic The Gathering activities will be the popular Commander format, as well as a Double Masters 2022 tournament. You can see The GamersXP for more information on tournament dates, times, pricing, and more.
So make sure to pack your deck, grab your dice, and get ready to add even more to your Geek'd Con schedule for 2022!
Geek'd Con 2022 Guest Lineup
Top 5 Most Successful Matthew Lillard Movies
Super-star Matthew Lillard is coming to Geek'D Con August 19-21 at the Shreveport Convention Center in Downtown Shreveport alongside tons of other celebrities, artists, and more. You might know him from Scooby-Doo or Scream, but did you know that he has been a part of more than a billion dollars in box-office hits? Here are the top 5 biggest earning movies Matthew Lillard ever graced with his presence .
Art From Chip Kidd's Batman Black & White Exhibit