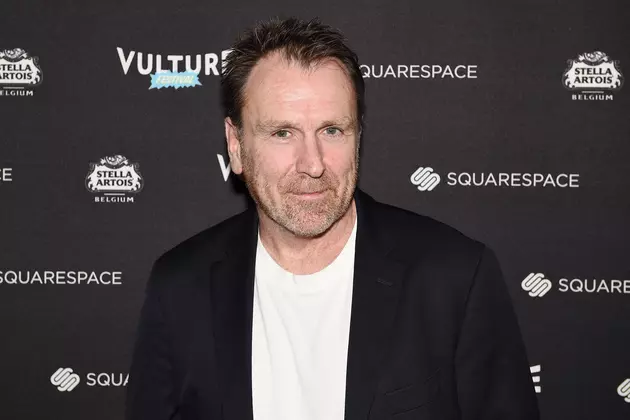 'SNL' Vet Colin Quinn Recovering From Valentine's Day Heart Attack
Bryan Bedder, Getty Images
Valentine's Day very nearly broke our hearts in all-new ways. Comedian and SNL alum Colin Quinn is apparently recovering from a heart attack sustained on the heart-iest of days, but remains in good spirits and is now thanking well-wishers.
The 58 year-old former "Weekend Update" host confirmed as much over social media, announcing "My heart broke on Valentines Day. Literally." A representative for the actor tells People that Quinn is "doing great," though he'll understandably reschedule a series of planned performances in Florida. Here are Quinn's posts detailing the scare, which landed him in New York's Mount Sinai hospital:
A statement provided to the Tampa Bay Times postponing his shows also revealed the comedian to be in good spirits about the situation:
My heart goes out to all the people who bought tickets to my show. Literally. My heart went out. I know you people are still mad that I postponed the show even though I had a heart attack. I felt the same way when I bought Lou Reed tickets last year. I will reschedule once you tell me which weekends are best for you.
In addition to Quinn's recent film work in Judd Apatow and Amy Schumer's Trainwreck, Quinn had a recurring role on HBO's Girls. Oddly enough, both those characters died suddenly, so we'll consider our reality more fortunate. Stay tuned for the latest in the meantime.
Check Out 100 TV Facts You May Not Know!