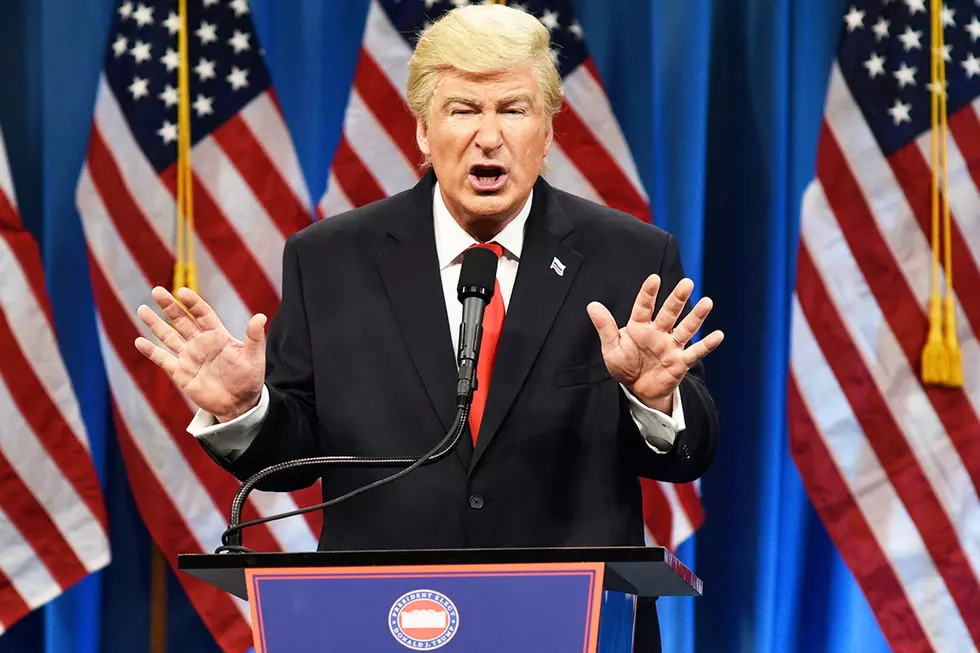 Alec Baldwin Will Return as 'Saturday Night Live's President Trump This Season
NBC
Alec Baldwin has waffled on the whole playing President Donald Trump thing. It's certainly raised his profile higher than it had been at any point since the height of 30 Rock. He's gotten the attention of millions of people, including the President himself. (For some reason, he's not a fan!) At times, though, Baldwin has suggested he is tired of playing the part and ready to move on. But it seems it's harder to get rid of Donald Trump than you'd expect. Sad!
Appearing on the Origins With James Miller podcast (via THR), Baldwin said he will return to Saturday Night Live to play Trump this year, although you might see him less than before:
I have fun doing it, there's no doubt about that. They are all old and dear friends of mine, and I love going there. When the show is good, there is nothing like it. But for me, I think I'm going to do some of it, but not a whole lot. Because I also think, and this is critical, there is a lot of fatigue here.
Fortunately for Baldwin, Trump has had a very quiet summer, leading the country with understated grace and elegance. Really, there's very little him for satirize at this point. Not sure what they'll even have Baldwin do! Probably he'll stop appearing on the show after an episode or two due to lack of material to make fun of.
The new season of SNL premieres on September 29 with host Adam Driver and musical guest Kanye West. Maybe Trump can give some career advice to Kylo Ren.