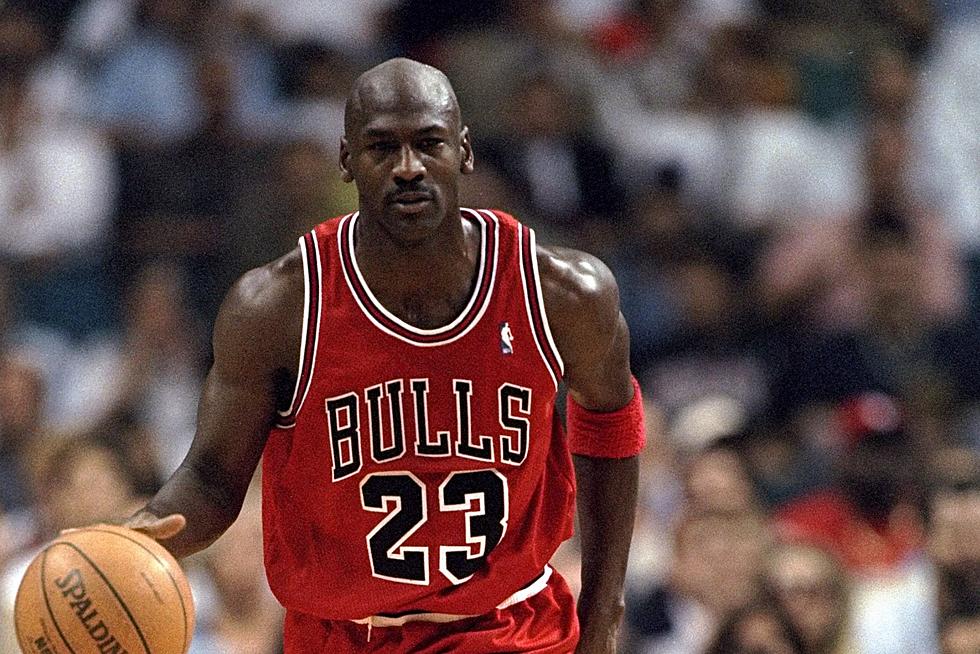 Auction House Sells Michael Jordan Card For $2.1 Million
Getty Images Andy Lyons /Allsport
I've been covering the crazy numbers in the sports card world all year. The things I've seen in 2021, and 2020 for that matter, are completely insane compared to the sports card world I grew up in.
I started collecting cards when I was really little, by high school was normally buying dealer tables at sports cards shows to sell and trade cards. I was able to make a little bit of money, have a lot of fun, and learn a lot of lessons.
I drifted out of collecting when my kids were young. At least out of collecting sports cards. I still had my comic books, but I really trimmed down what I was collecting. Now that my kids are older, and I don't have to worry about them getting into a much stuff around the house, I'm safe to start piling up card collections again.
Most of the craziness that we've seen over the last 12-18 months has been in the "modern" card world. With a lot of these insane high dollar sales coming from cards that have been produced in the last 10-20 years. We're not talking Babe Ruth cards, more like Zion Williamson cards. But there have been a lot of records set by modern legends too, like Tom Brady, LeBron James, and the late Kobe Bryant.
But there are some classic, all time greats, who rise up through all of this modern card mania to remind us who really matters. While there are eBay auctions for current rookies that top $100,000 on a regular basis, there are auction houses who still find million-dollar payouts for classic cards.
In a recent Goldin Auctions event, there were numerous records set. While there were some modern cards that made waves...like a 2003-2004 Upper Deck Exquisite Collection Rookie Card of LeBron James that nearly broke the $1 million mark, the two major card sales were of Hall of Fame players.
One of those sales was a new record for one of the most legendary baseball cards of all time, a T206 Honus Wagner...
The other monster sale was for a 1997-1998 Upper Deck Game Jersey Autograph of Michael Jordan. This monster card brought in a final sale of $2,103,300. Which set a ton of records, including becoming the most expensive Michael Jordan card ever sold.
You can jump to the 19 minute mark of this video to see more about the MJ card, or you can enjoy some of the other massive sales in the Goldin Auctions, here:
Geek'd Con Lineup 2021: August 13th-15th
After a year off, Geek'd Con is back and we have an amazing lineup! Here's our guest line up for this year's show. If you want to go,
you can buy your tickets here
.