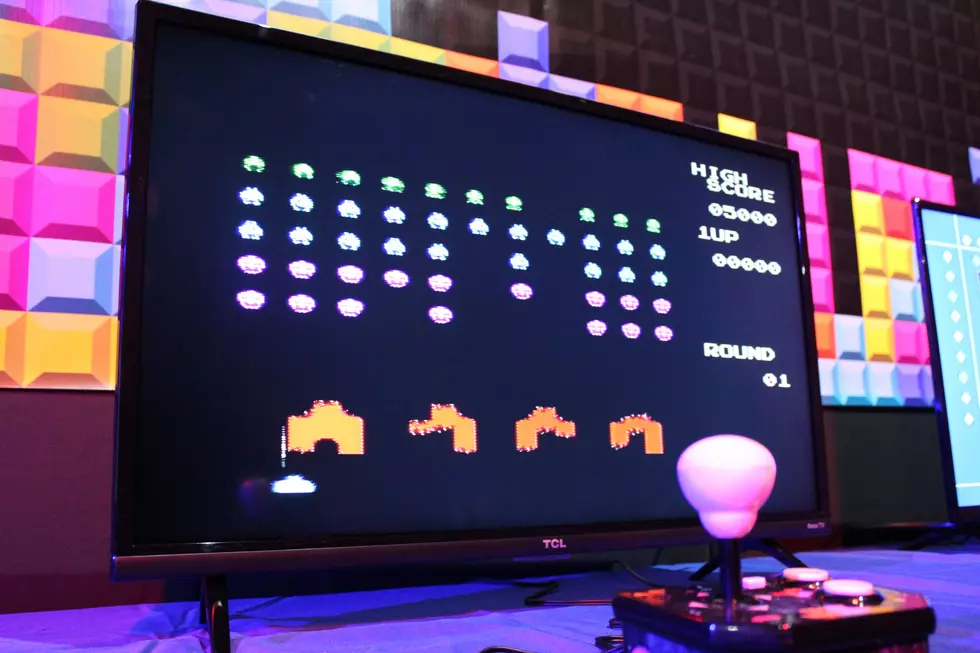 A Vintage Arcade & More – Get Ready to Party at Gameport in Shreveport
via Sci-Port
If you're a fan of horror movies, comic books and everything pop culture - get ready for Geek'd Con. Geek'd Con isn't just the premiere pop culture event in Shreveport-Bossier, but one of the biggest in the state of Louisiana. The event will take place August 19th-21st at the Shreveport Convention.
But, on top of the event itself, there's an entire Geek Week full of events from Monday August 15th thru Sunday August 21st. And one of the biggest events of the week is the official Geek'd Con Kick-Off Party at Sci-Port in downtown Shreveport.
The Gameport kick off party will happen at Sci-Port in downtown Shreveport on August 18th. Gameport itself is pretty awesome- it features a vintage arcade, Dabble and Scrabble, Port Pong, Miss Pac-Man Putt Putt, Giant Nintendo, and WHOLE lot more.
But, on top of all the things that regularly makes Gameport a must visit, Sci-Port is going all out to make this kick-off party nothing short of incredible. There will be a cosplay contest where top prize will be $500 and free Raising Canes Chicken Fingers for a year. 2nd place will win $250 and 3rd place will win $150.
That not enough for you? Never fear because there's even more. Tickets for the event include free food from Farmer's Seafood, free drinks (both alcoholic & non-alcoholic) and a dance party in the Mos Eisley Dome! And did we mention the vintage arcade? Sounds pretty awesome, right?
The party is 18 & older. Tickets are $40 if you buy them in advance or $45 at the door and will run from 6:00 pm to 9:00 pm. Want to go? Of course you do! Buy your tickets right now here. Tickets are limited to only 150, so don't wait until the last minute, buy your tickets today.
Shreveport Geek Week 2022 Events
The calendar will be loaded with geeky parties the week of Shreveport's comic con, Geek'd Con. Here's what you can look forward to.
Geek'd Con Guests 2022
Geek'd Con is coming back to Shreveport for another wonderful year. This year the show is August 19-21 2022. Tickets on sale now. Buy
your tickets here
.