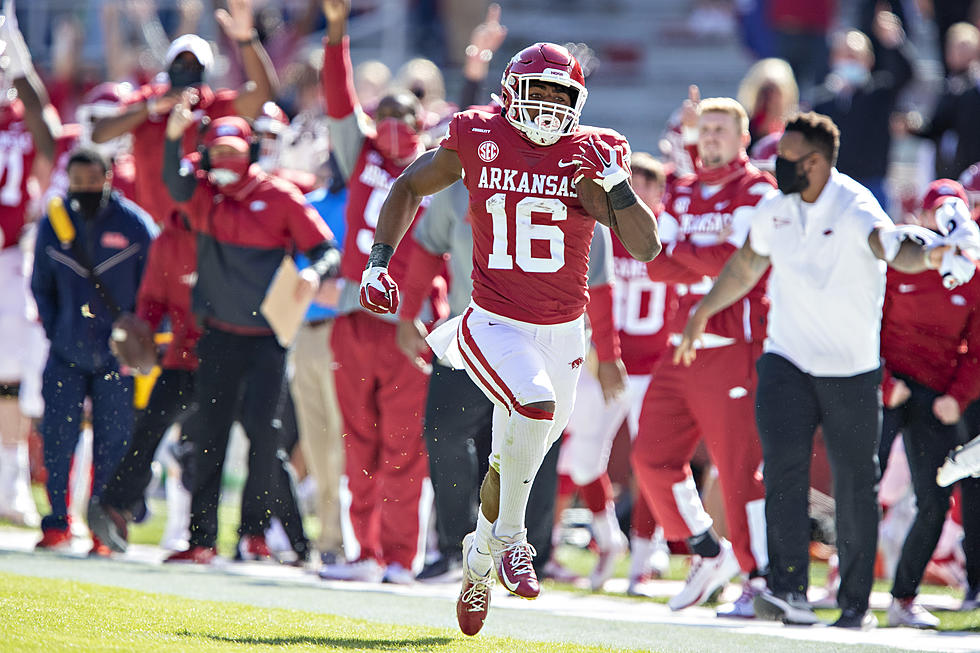 Wide Receivers The New Orleans Saints Could Target In The 2022 Draft
Getty Images
The New Orleans Saints shook up the first round of this year's NFL Draft this week when they pulled off a trade with the Philadelphia Eagles. The move got the Saints another pick in the first round of this year's draft, giving them two first round picks, and three picks in the top 50.
We won't get into all the particulars of the move, but basically the big thing is that the Saints will now have the number 16 and number 19 picks in the first round. The first round will get underway on Thursday, April 28th.
There's really no way to know for sure what the Saints plan is here, they clearly are looking to get something done with these two picks. Perhaps its to pair these two picks together to trade someone for an even higher first round pick, or maybe there are two positions they want to address right here.
If they're looking for positions they need, wide receiver definitely has to be in the plans.
So why make this move here if you're looking at a wide receiver? Its because all of the teams picking in this area of the first round also have wide receiver on the mind. Before the trade, the Saints were at number 18, with the Ravens at 14, Eagles at 15, now the Saints at 16, Los Angeles Chargers at 17, Eagles again at 18, Saints again at 19, Pittsburgh Steelers at 20, New England Patriots at 21, and Green Bay Packers at 22. Every single one of those teams has to be considering a wide receiver with their pick.
If the Saints really want their pick of this wide receiver class, getting two picks here seems like the smart move. Here's a look at all the players at that position that might be available for their picks:
Wide Receivers The New Orleans Saints Could Target In The 2022 Draft