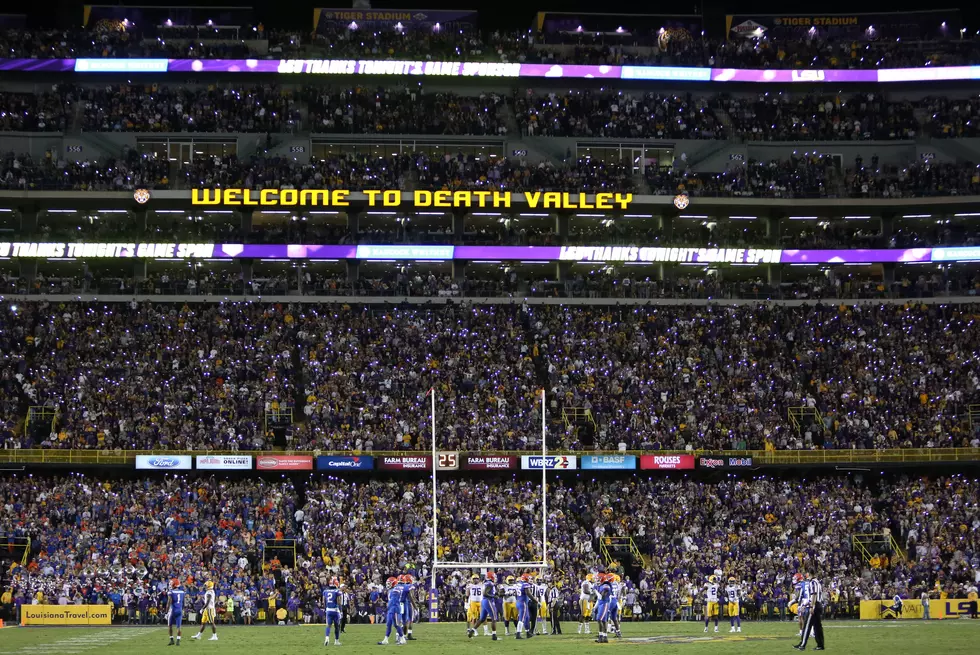 Tigers Stadium Ranked the Loudest College Football Stadium
Getty Images
Have you ever been to a LSU football game? If you have, you already know but if you haven't, get ready to scream.
Tigers Stadium on the campus of LSU in Baton Rouge has a capacity of 102,321 fans for each home game. Imagine that many people who have been drinking and tailgating all day long until the game kicks off under lights every Saturday night. Yeah, it would get loud.
Well, LSU's Tiger Stadium has been named the loudest college football stadium in America. It has also been named the scariest place for other teams to play by many coaches through the years.
You know it is loud at Tigers Stadium when one of LSU's games was actually named. October 8, 1988 will forever been known as the Earthquake Game. It was played in front of a crowd of 79,431 that was so loud, it registered on a seismograph.
According to College Spun and 24/7 sports, Tigers Stadium is ranked as the loudest college stadium. Beaver Stadium on the campus of Penn State came in second, and Autzen Stadium on the campus of the University of Oregon came in third place.
LSU's first home game of the 2021 season will be on Saturday, September 11 against the McNeese Cowboys. It should be a loud one, since most of Lake Charles will be there.
Can You Pronounce These Nine Louisiana Places Correctly?