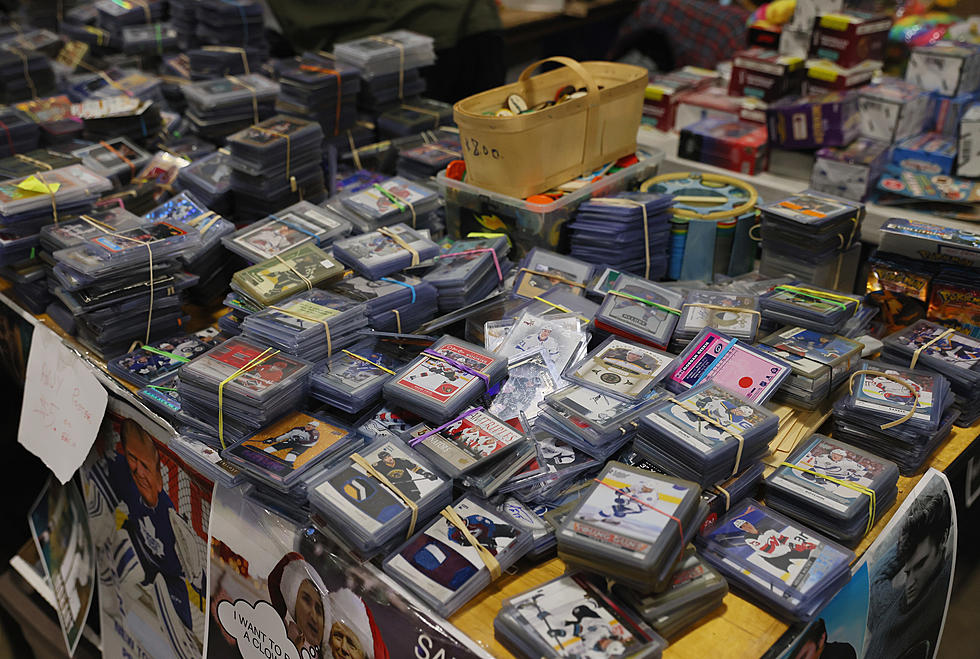 Sports Card Collectors! Shreveport Card Show Is Back
Photo by Bruce Bennett/Getty Images
The business of sports cards has exploded over the last few years.
Its nothing like what it was like when I was growing up. I started collecting cards when I was really little, by high school was normally buying dealer tables at sports cards shows to sell and trade cards. I was able to make a little bit of money, have a lot of fun, and learn a lot of lessons. But this sports card world today really isn't for kids, or high schoolers anymore. The business has now evolved with that same group of people. Guys like me who used to set up at shows in high school are now adults...homeowners, parents, and still into sports cards.
That means we have disposable income, and a desire to keep collecting.
Thankfully for people like me, the hobby is right there with us. Not only do card companies offer way more options of cards to collect, the access to them is easier than ever.
That includes shows like the one coming to Shreveport this weekend. Saturday, July 29th is the Shreveport Card Show's Summer Show. The event will be from 9am-5pm at The Fieldhouse, which is located a 735 American Way in Shreveport.
The show will feature over 60 tables with dealers carrying all sports. You will be able to find baseball, football, basketball, hockey, pro wrestling, soccer, and more. Not only will there be cards from these sports, there will be a ton of signed memorabilia. Jerseys, helmets, balls, and more, with many authenticated for your protection.
Even though sports cards are big business, there's still an element for the kids. Brands like Topps still offer an affordable entry point for young collectors. They can get rookie cards of their favorite players, and cards of all time legends at the same time. The Shreveport Card Show Summer Show is a great place to bring the family out to start a young collector's journey.
Now how about this offer...if you wear your favorite sports jersey to the show, you can get in free!
Really, there's no excuse to not come out to the Shreveport Card Show Summer Show this weekend in Shreveport. You can get in free, shop from over 60 dealer tables, meet other sports card collectors, maybe pull off a trade, and have fun with the whole family.
Get more details on the show here.
Geek'd Con 2023 Lineup
Geek'd Con is coming back to Shreveport for another awesome year. This year the show is August 18th-20th 2023. Most guests will appear on Saturday and Sunday, but sometimes a guest will stop by on Friday night as well. Some of the guests will also be appearing for just one day.
View Askewniverse Funko Pop Guide For Geek'd Con Guests 2023
Shreveport's comic con, Geek'd Con, is back for 2023 at the Shreveport Convention Center in Downtown Shreveport. The guest list looks incredible, and there are going to be plenty of chances for autographs the weekend of August 18th through 20th. For the Funko collectors out there, or just fans of particular guests who think Funko Pop figures would be a cool item to get signed, there are some cool options for signatures this year. Here are some of the Funko Pop options with ties to Kevin Smith and his View Askewniverse that you can get signed at Geek'd Con 2023