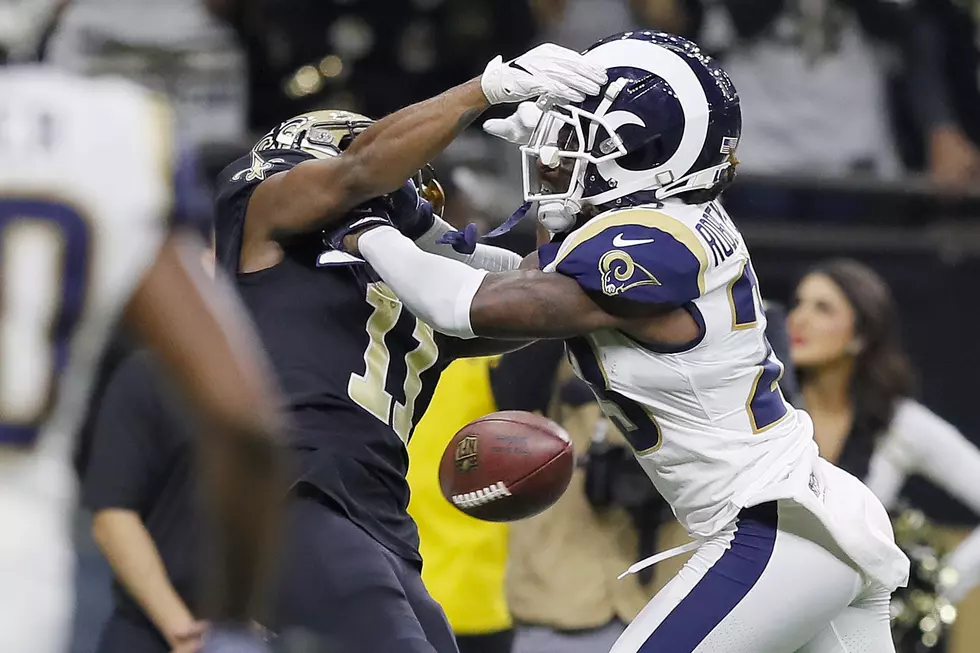 Rams Rematch Highlights the Saints 2019 Schedule
Photo by Kevin C. Cox/Getty Images
The play that changed the course of NFL history will get a lot of replays in week 2 of the 2019 NFL season.
Last night the NFL released their entire 2019 schedule, and a lot of eyes across the league jumped to the week 2 match up with the New Orleans Saints and Los Angeles Rams. The two teams who met in the NFC Championship game, and had the most egregious no-call in NFL history. A call the directly prevented the Saints from reaching the Super Bowl, and ultimately led to rule changes in the NFL.
Here's the rest of the Saints schedule:
The November bye week is a nice addition, and the fact they don't have to play the Carolina Panthers twice in the last three weeks is a solid fix from last year.
Seeing teams like the Buccaneers, 49ers, and Titans late in the season could be good for the Saints. The fact they catch teams like Dallas, Houston, and Indianapolis at home are also positives to take away from this schedule.