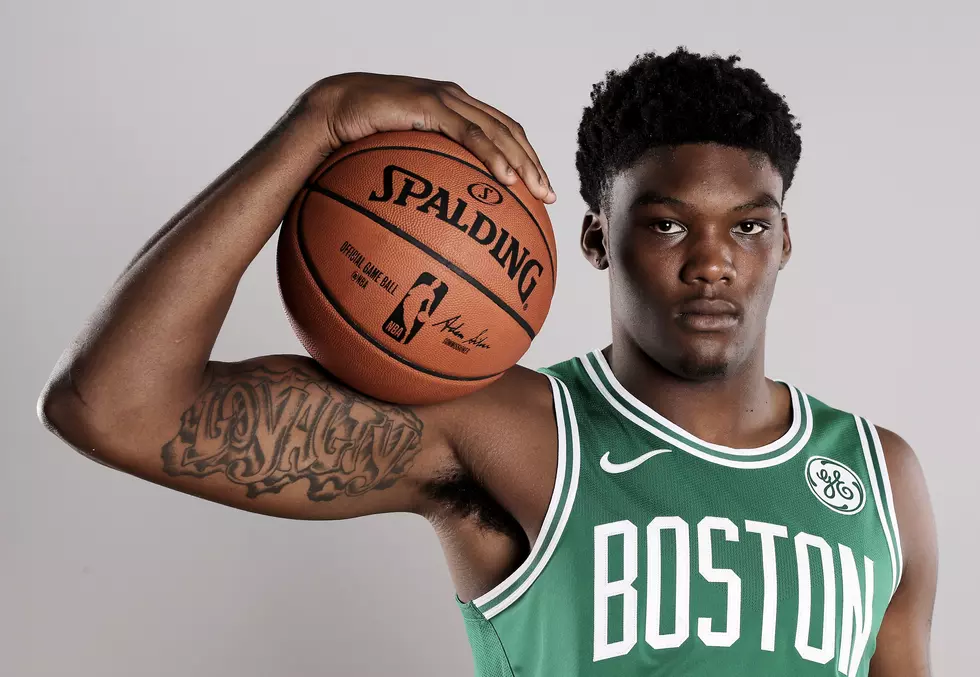 North Caddo's Williams Plays In NBA Eastern Conference Finals
Photo by Elsa/Getty Images
Enter your number to get our free mobile app
It didn't go his team's way, but Robert Williams III got his first taste of the NBA Eastern Conference Finals with the Boston Celtics. The Celtics lost to the Miami Heat 117-114, but Williams III was able to contribute to his team on the stat sheet.
During Game 1 of the Eastern Conference Finals, Williams III was able to score 2 points, with 4 rebounds, and a blocked shot in 11 minutes on the floor.
Williams III had a strong Eastern Conference Semifinals against the Toronto Raptors, where he scored in double figures twice during the series. He was a force in rebounding that series as well, with his playoff high in rebounds coming in Game 3 of that series with 7 rebounds. He had no less than 3 rebounds in any game in that series.
Williams III was a 2-time SEC Defensive Player of the Year in college, but in the NBA he's becoming more known for these dunks. Boston's General Manager Danny Ainge has even nicknamed him "Lob".
If Boston can win the series against the Heat, they will play either the Los Angeles Lakers or Denver Nuggets in the NBA Finals.
Read More: Top 10 Beers Made in Louisiana