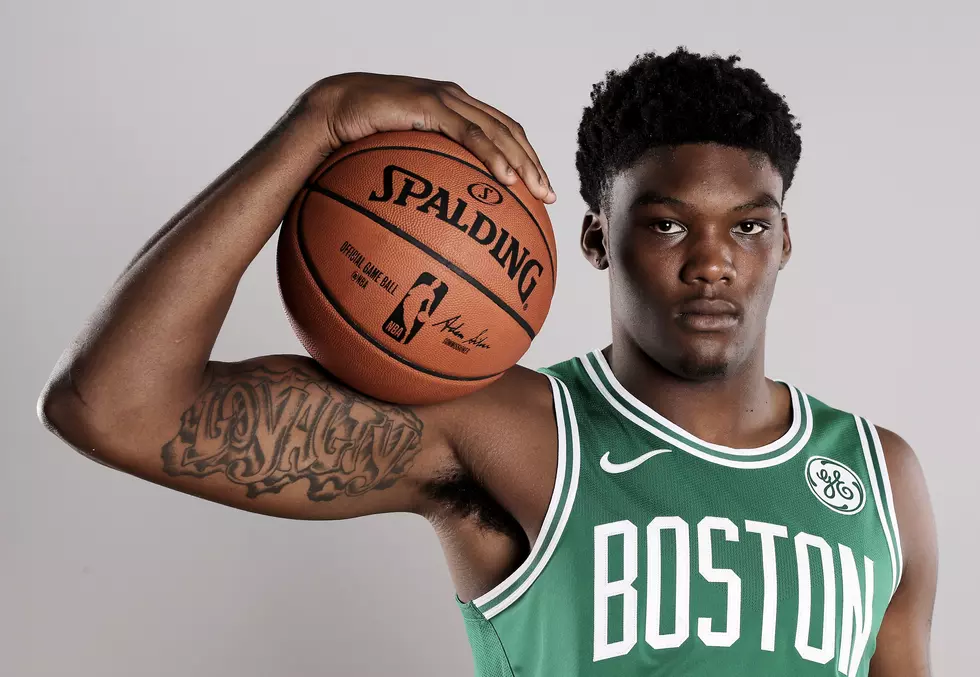 Caddo's Robert Williams Dunks and Blocks This NBA Preseason
Photo by Elsa/Getty Images
Robert Williams, the superstar from North Caddo High School, traded in his Texas A&M jersey for a Boston Celtrics jersey this summer, when the Celtics took him #27 overall in the first round of the NBA Draft.
But in sports, there's an old saying about fixing things. Winning fixes everything.
That goes for players too. If a player has a lot of distractions, or is a "diva", teams and organizations will often look the other way as long as they're producing. So the best thing for Williams to do, is to get out on the court, and do what he does best...dunk on fools, and block shots into the third row.
Here's what he's been up to on the floor:
It would appear that Boston has the perfect environment and structure for Williams to grow. The team is full of superstars, so he won't be asked to do everything. Their coach, Brad Stevens, has been a master motivator at the college and pro levels, and he has veteran big men to act as leaders for him on and off the court.
The NBA Draft probably didn't go the way Williams would have liked, being a Lottery Pick (like he was projected) meant more money. But for the outlook of his entire NBA career, Boston at the 27th pick was probably the best case scenario.