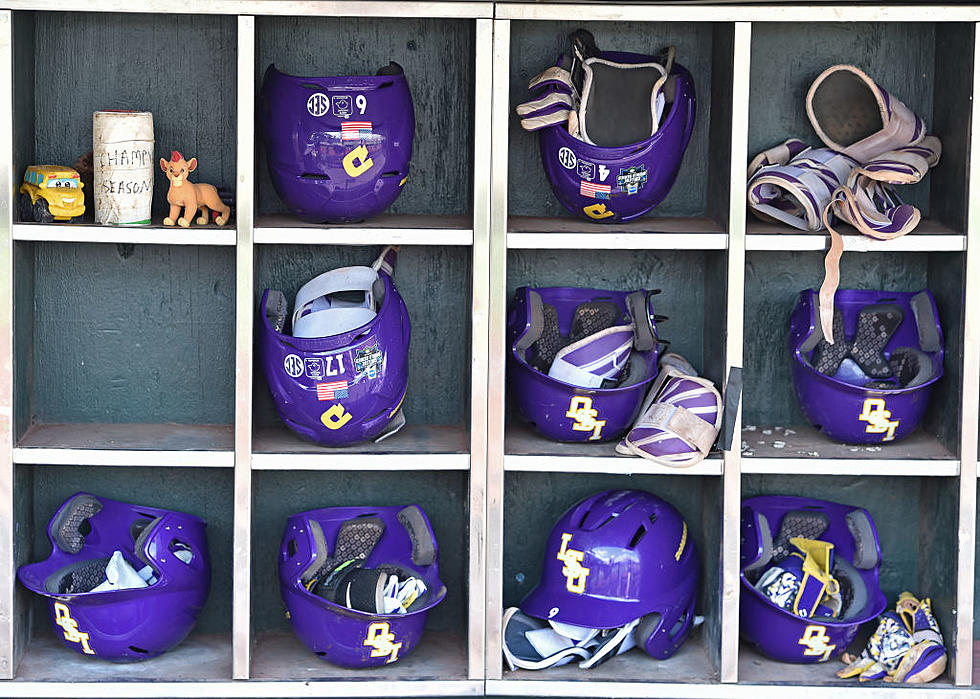 LSU Baseball Gets NCAA Tourney Payback 7 Years in the Making
(Photo by Peter Aiken/Getty Images)
The LSU Tigers baseball team scored five runs in the first inning on their way to a 17-3 win over Stony Brook in the Baton Rouge Regional opening round.
The Tigers loaded the scorebook through the first five innings, and the 17 runs is the most in an NCAA Tournament game for LSU since 2008, the 21-7 win over UC Irvine in the last game at the old Alex Box Stadium.
Landon Marceaux got the start for the Tigers, and poured in five innings of work. He gave up two runs on seven hits, and maybe most importantly only threw 53 pitches. His effectiveness could allow him to pitch more in the Regionals, only if there's a dogfight Monday (if necessary).
LSU will face Southern Miss tonight in a winner's bracket game. The Golden Eagles soared past Arizona State 15-3. Southern Miss scored a dozen runs in the fifth inning. LSU will start Cole Henry on the hill. First pitch is at 6PM, with pre-game starting at 5:30PM on 1130 The Tiger.