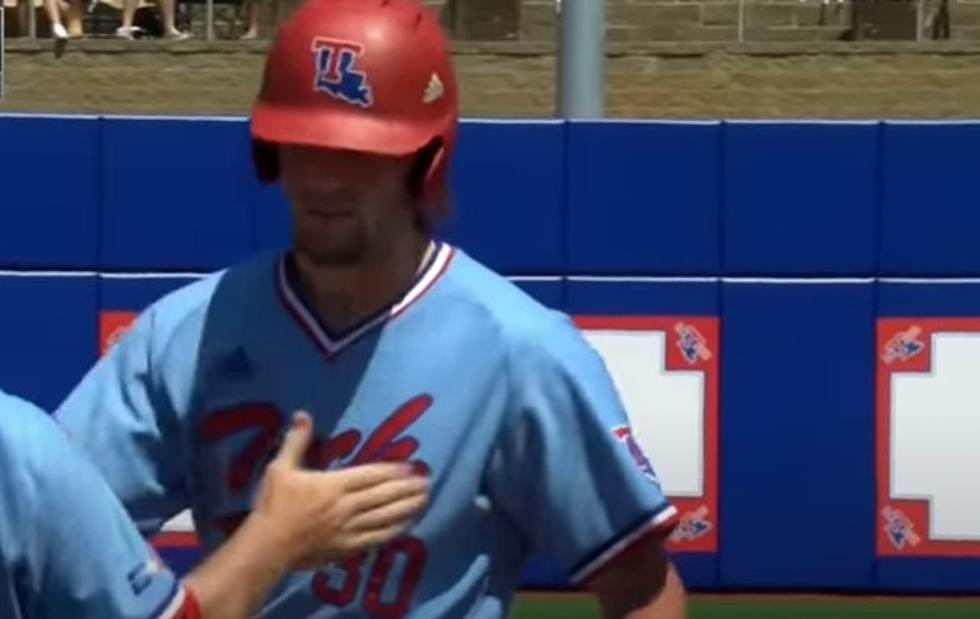 Louisiana Tech To Host NCAA Baseball Regional
CBS Sports via Wheels on YouTube.com
Even though Louisiana Tech lost a thrilling Conference USA Championship Game in extra innings, the Diamond Dogs have secured an NCAA Tournament Regional.
For the first time in Louisiana Tech program history, an NCAA Tournament Regional will be played in Ruston. The games will be June 4th-7th at J.C. Love Field.
Tech has maintained national attention all year, and had been named one of the 20 finalists to host an NCAA Regional earlier this season. But for many it felt like it was coming down to their performance in the Conference USA Tournament. If that was the case, pushing the Championship Game to extra innings with a bottom of the 9th home run must have done the trick. Here are the Championship Game highlights from their game with Old Dominion.
Each NCAA Regional will be a double-elimination tournament that will have 4 teams. Louisiana Tech doesn't know who their opponents will be yet. But that will be revealed on Memorial Day with the NCAA Selection Show at 11am local time. The show will be broadcast on ESPN 2 and other ESPN platforms.
The projections for Ruston make for some interesting storylines.
D1Baseball's current projections have the LSU Tigers as one of the last teams into the whole tournament, and have given them a trip to Ruston in their projection. In fact, they project LSU as the 64th of 64 teams in the tournament, even though they project them as the third seed in the Tech Regional. They project Oklahoma State as the #2 seed, and South Florida as the #4 seed.
If LSU does make the tournament, the playoff games will be the final of LSU Coach Paul Maineri's career. The legendary coach announced his retirement last week.
Legendary Musicians Who Rocked The Hirsch In Shreveport
Here's a sample of the legendary musical acts who have played Shreveport's Memorial Coliseum over the last 60 years. The Hirsch was basically the homefield for bands like Van Halen and ZZ Top, who regularly put the Hirsch near the top of their tours. For that reason, we're actually not going to feature them on this list, because they were basically "house bands" for Shreveport...and that's NOT a bad thing.
The Smallest Towns & Villages In Louisiana
These are the smallest towns and villages in the state based on population. The population data was compiled by
Louisiana Demographics
, using data from the U.S. Census Bureau.