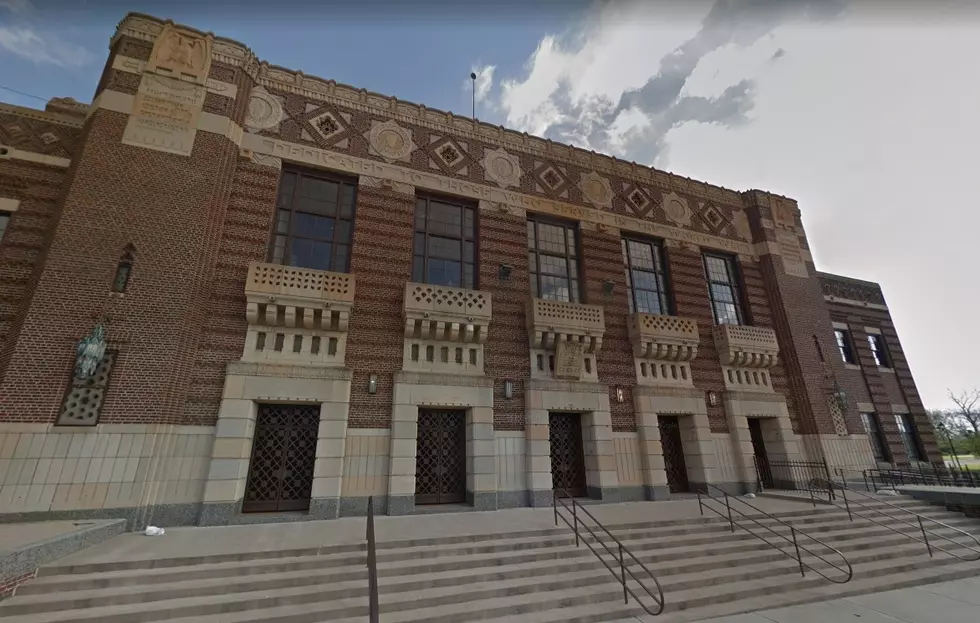 The Haunted History of Shreveport's Municipal Auditorium
via Google Maps
Shreveport is a well known hot spot for paranormal activity. If you Google Shreveport Ghost stories, you'll get dozens and dozens of stories of alleged ghost activity and strange occurrences. And, one of the biggest 'haunted hotspots' in Shreveport is Municipal Auditorium.
The building was opened in 1929, was the flagship location of the Louisiana Hayride and is a national historical landmark. However, way back in the day, the basement served as Shreveport's morgue for a short time and odd unexplained occurrences have been happening ever since. The building's interesting history is why paranormal experts believe there is so much ghost activity.
The building has been featured in SyFy's TV show Ghost Hunters as well as Discovery Channel's Ghost Lab. Odd sounds, shadowy figures and random smells have been all been documented by various ghost hunters (you can read one first person account here). KTBS and other local media stations have done their own pieces on the ghosts said to be at the Municipal. I know personally, I've spent a lot of time in the building over the years...and while I've never seen a 'ghost', I have heard lots of strange sounds that were out of place and didn't make a lot of sense.
Many visitors and employees claim to have seen a young female ghost running around the building in a blue dress. Others ghost hunters claim that the spirt of Elvis occasionally visits his old stomping grounds (Elvis was a regular on the Louisiana Hayride and gained national fame from those early career appearances). Several ghost hunting crews have also heard the echoes of fans cheering in the building and the occasional Elvis song request.
The creepiest thing heard at the Municipal is the moaning in the basement. Many visitors have claimed to hear the off-putting sound of a woman moaning in the basement. The story goes that during the Hayride years, a woman gave birth (and possibly died) in the bathrooms and her spirt is eternally reliving the experience.
When it comes to paranormal activity, who knows what's real and what's not. Is it the power of suggestion that makes people hear and see things in the building or is there actually a plethora of ghosts haunting the building? One may never ACTUALLY know the answer to that question. But, with hundreds of people sharing similar experiences, it's hard to make a case that there's not something otherworldly happening at Shreveport's world renown venue.
Townsquare Shreveport Townie Awards 2021
Townsquare Shreveport 2021 Townie Awards highlight the most unique local businesses, people, places and things around Shreveport-Bossier.