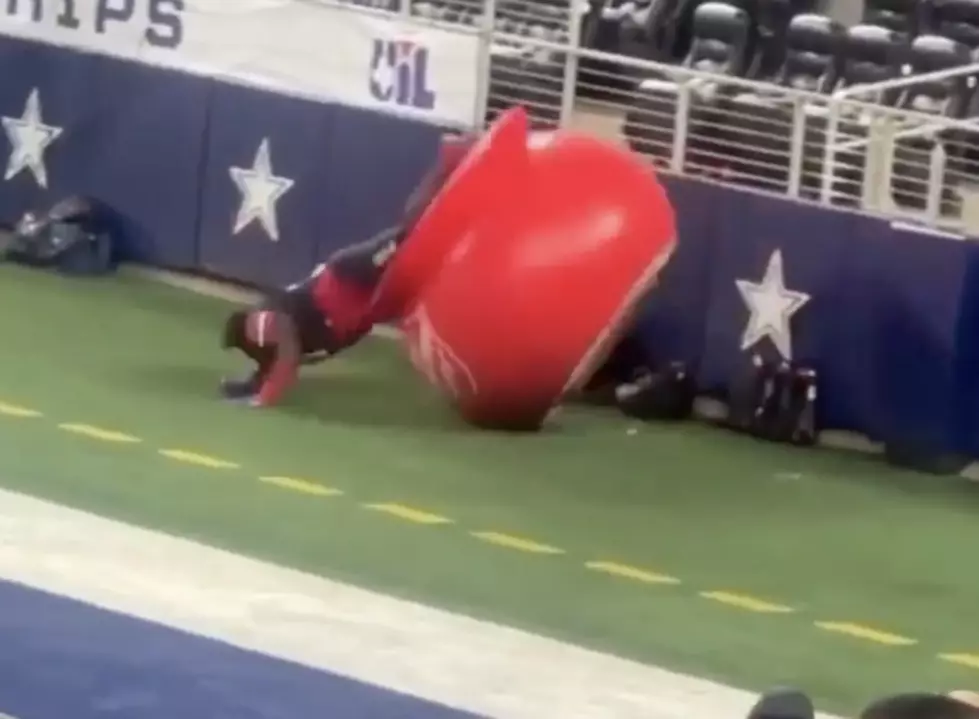 High School Football Player Gets Stuck in Salvation Army Kettle in Dallas, Tx [VIDEO]
Dallas Tx TV
This didn't end well.
A high school football player who was playing in a State Championship game in Arlington, Tx got stuck in the famous red kettle at AT&T Stadium.
The Dallas Cowboys have these large kettles on the sideline of their field in AT&T Stadium in an effort to promote the annual Salvation Army fundraiser for the holidays.
Well, through recent years, some players for the Dallas Cowboys have used these large kettles as a prop when it comes to celebrating a touchdown.
One young man apparently saw the Cowboys players use the kettle in the past to celebrate and he thought that it would be a great idea to do likewise while playing on the home field of the Dallas Cowboys.
However, things did not go as planned for the high school football player. When it came time to exit the red kettle, he stumbled and the huge kettle landed on him, trapping him inside.
A security guard did come over and flip the kettle back up and the young man was able to exit.
Still, this could have been pretty dangerous, but luckily the high school player walked away without injury.
Here's the embarrassing moment that will likely be shown at his graduation ceremony one day.
Here's another celebration from the Dallas Cowboys as they used the Salvation Army kettle this past Thanksgiving Day.
MORE: See 30 toys that every '90s kid wanted