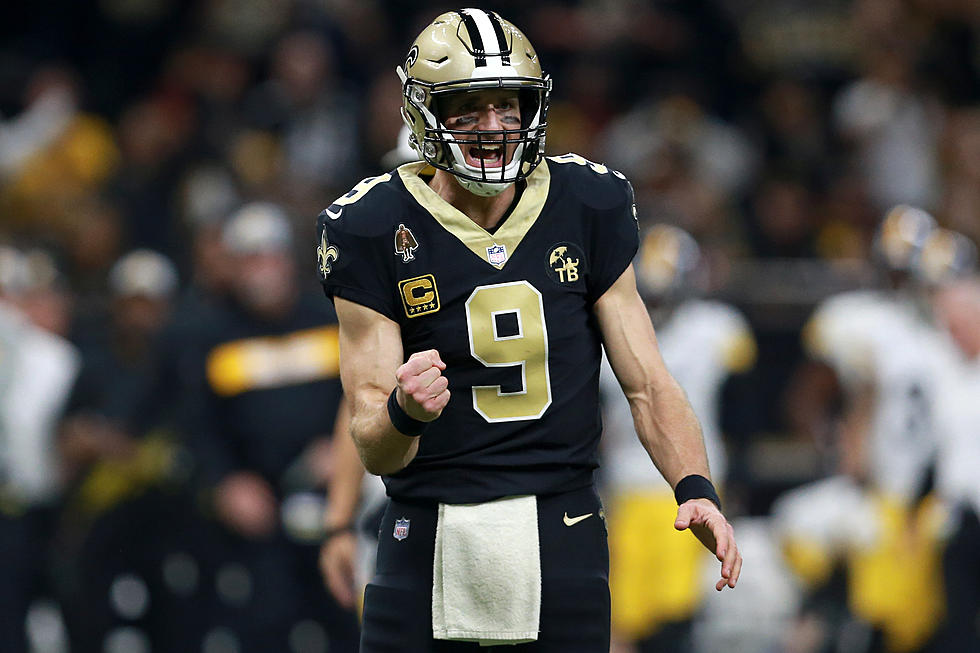 Drew Brees Says He Knew He Would Start 8 Days Before Cardinals Game [Video]
Photo by Sean Gardner/Getty Images
New Orleans Saints quarterback Drew Brees' return to the football field in yesterday's 31-9 win over the Arizona Cardinals was met with applause from the Who Dat Nation, but before the game, there was plenty of debate as to whether he was returning too soon from a thumb injury that required surgery 6 weeks ago.
A candid Brees opened up in his interview with Mike Nabors of Cox Sports Television about everything that unfolded during the rehab process and his eventual return to the field on Sunday, including when he realized he was going to start.
Nabors has an exclusive one on one with Brees every week on CST's Saints Tonight show, and does a great job with it.
If you're a Saints fan, give Mike a follow on twitter @MikeNabors.
He also hosts the Done Dat podcast with former Saints Super Bowl champion Scott Shanle, another great listen for Saints supporters.