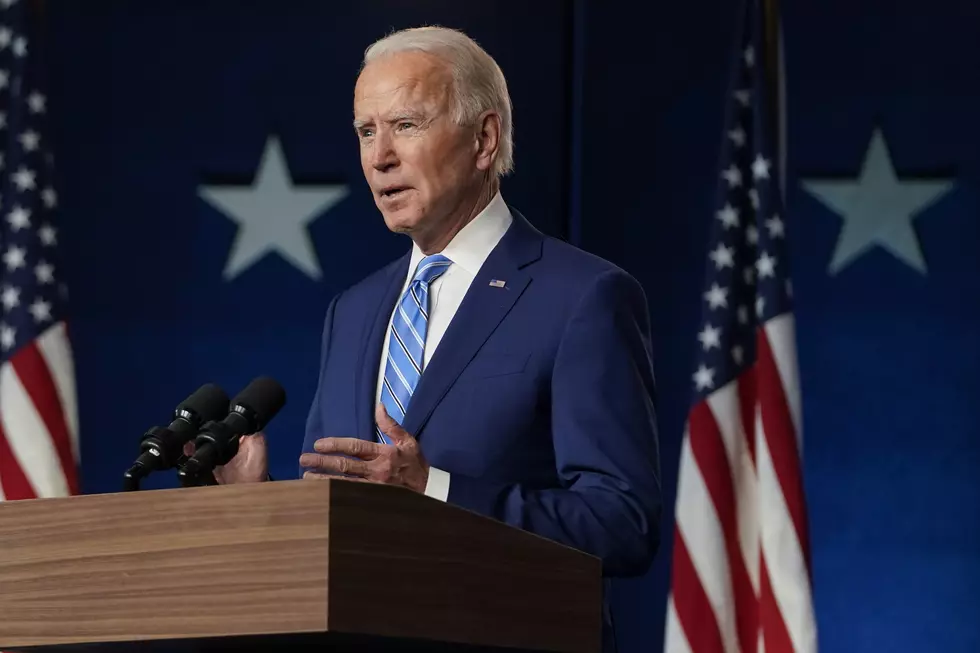 Anyone In Shreveport Can Get A COVID Vaccine This Spring?
Drew Angerer/Getty Images
Enter your number to get our free mobile app
Things are starting to sound a lot different when it comes to COVID-19 vaccines around the United States.
Just a few days ago, the messaging was "we won't have enough vaccines for everyone for months", and now President Joe Biden thinks anyone who wants a COVID vaccine will be able to get one "this Spring".
During a press briefing yesterday, President Biden was asked point-blank: "...roughly when do you think anyone who wants one would be able to get it? Is it Summer, is it Fall?"
The President cut off the question a little, with a tinge of excitement. Biden replied to the reporter with: "Oh no, I think it will be this Spring. I think we'll be able to do that this Spring."  
This Spring? As in, just a couple of months from now? That's not the same message we're getting from other leaders. There are elected officials and medical professionals suggesting that we won't see that much vaccine until much later this year. So does the President know something we don't?
Well, the "Spring" timeline suggestion from Biden came yesterday, January 25th...meaning maybe he did know something we didn't know. Because today, January 26th, the Federal Government announced a massive COVID-19 vaccine "surge" to states. Including millions of extra doses.
Additionally, the Feds have announced that they're buying an extra 200 million vaccines. That's an extra 200 million, in addition to what they've already committed to from Pfizer and Moderna.
None of this even mentions that Johnson and Johnson will likely be coming online with their vaccine in just a couple of weeks. This new J&J vaccine has a few advantages over the first generation of COVID vaccines; its just as effective, is easier to transport and store, and maybe most importantly, its a single shot dose. The current options from Pfizer and Moderna are two shot vaccines, which each require weeks in between doses. Meaning the J&J vaccine will be able to take hold quicker.
If the President is right, the end of the COVID-19 pandemic may only be months, or weeks, away from right now.
READ MORE: 10 Funniest Town Names in Louisiana