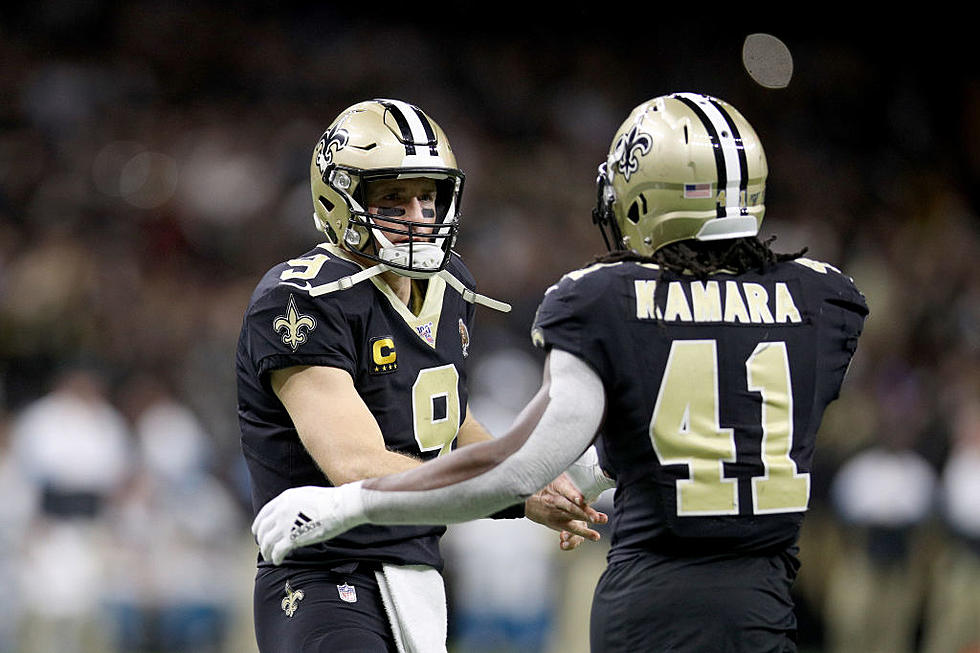 Two Saints Highlight List of Top 50 Jersey Sales for 2019
(Photo by Chris Graythen/Getty Images)
Enter your number to get our free mobile app
Who're the most popular players in the NFL? We could all have that debate but on Monday the NFL Players Association released the list of the 50 most popular player jersey's based on sales from March 1 through November 30.
Two New Orleans Saints cracked the top 50 and actually the top 20 as well. Running back Alvin Kamara snuck inside the top 20 at number 17 and Quarterback Drew Brees came in at number 11.
The player who was a surprise that didn't make the list was receiver Michael Thomas who rose to stardom as the best wide-out in the league this season with the numbers he put up.
Here's what the top 10 looked like:
Patrick Mahomes-KC
Tom Brady-NE
Ezekiel Elliott-DAL
Baker Mayfield-CLE
Odell Beckham Jr.-CLE
Khalil Mack-CHI
Aaron Rodgers-GB
Dak Prescott-DAL
Saquon Barkley-NYG
JuJu Smith-Schuster
The obvious surprises are Baker Mayfield at number four and JuJu Smith-Schuster at 10. Baker, super popular with as much hype as the Browns had entering this season and the Pittsburgh Steelers always have a strong following. Check out the full list here.