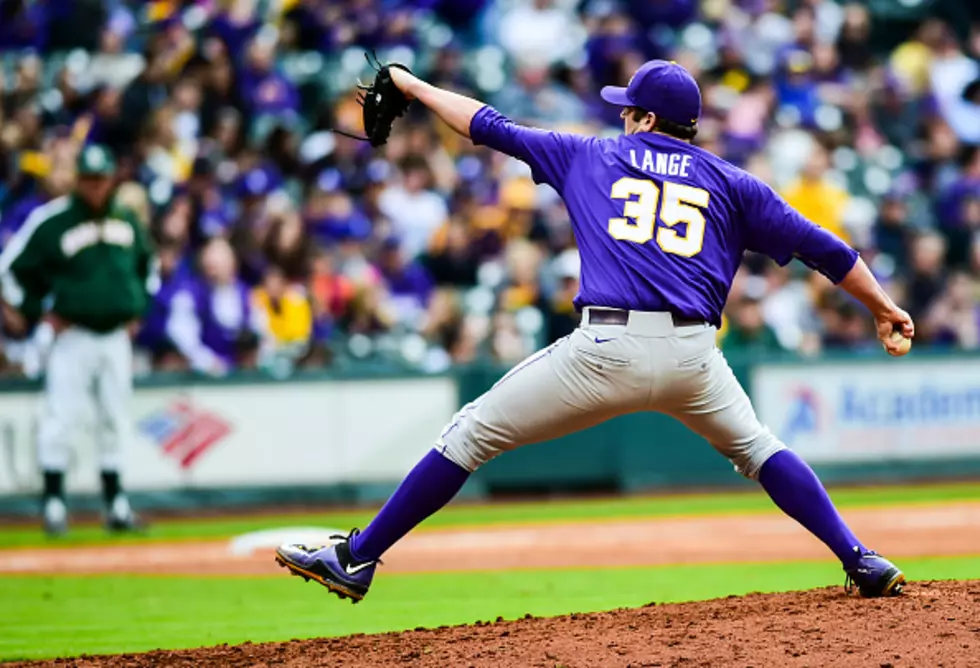 Two LSU Tigers Make Gold Spikes Watch List
(Photo by Ken Murray/Icon Sportswire/Corbis via Getty Images)
We're on Opening Day Eve, and the LSU Tigers are ready to start one of their most anticipated seasons in recent memory.
The squad is ranked atop most pre-season polls, there are multiple future MLB Draft Picks all over the roster, and players keep getting slotted into pre-season award lists. Which happened again today.
Two of the best players on the roster were put on the Gold Spikes watch list, according to the Louisiana Radio Network:
"LSU junior pitcher Alex Lange and senior shortstop Kramer Robertson are named to the 2017 Gold Spikes Award Watch list. Lange was 12-0 in his freshman year and enters his junior season with a 20-4 career mark at LSU. Robertson batted a .324 with 20 doubles in 2016, two triples, two homers and 39 RBI."