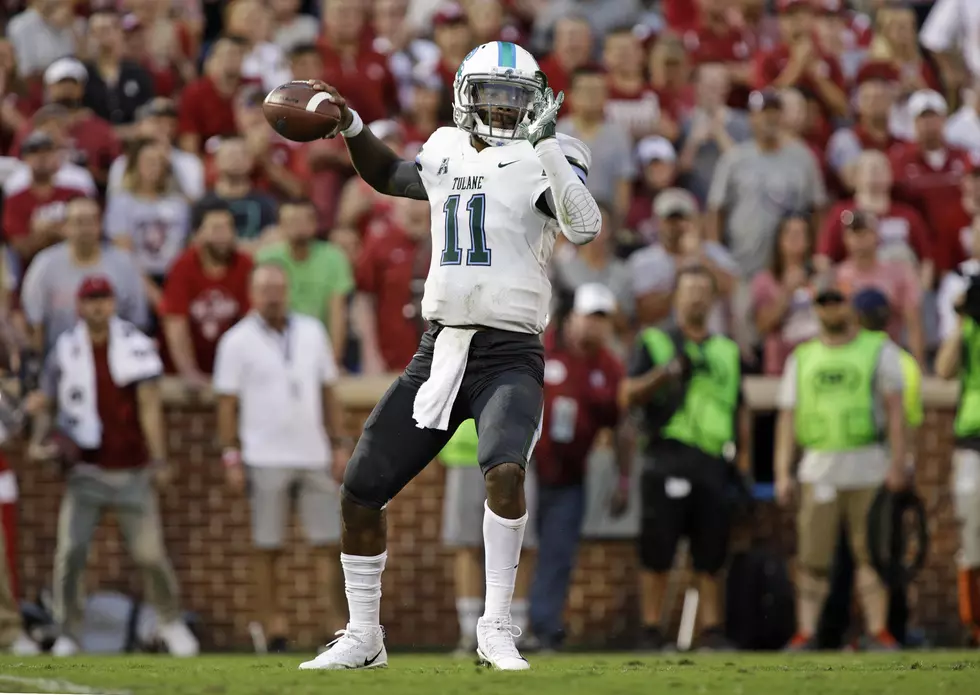 Tulane Sets Up A Rivalry With A Big Ten Opponent
Photo by Brett Deering/Getty Images
Tulane and Northwestern University have announced that the two teams will play each other in football in the 2020 and 2025 seasons. The first match-up in 2020 will take place in Evanston, Illinois and the Wildcats will return the trip to New Orleans in 2025.
This won't be the first time the Green Wave and Wildcats will get together. But the two schools have not played each other on the gridiron since 1956.
The teams have matched up 4 times in history, with Tulane owning a 3-1 advantage over Northwestern. The first time the two schools matched up was all the way back in 1925. That first game was held in Chicago, and Tulane left with an 18-7 victory.
Northwestern's lone win in the series was in 1930, a game that was also played in Illinois, where the Wildcats shutout Tulane 14-0.
The only game played in New Orleans between these two teams was in 1955, where Tulane won 21-0. Tulane built on that win to create a 2 game winning streak in 1956 with a 20-13 win in Evanston, Il.
The final victory in the series for Tulane came against one of the greatest college football coaches of all time. The 1956 victory over Northwestern came against coach Ara Parseghian. It was Parseghian's first year at Northwestern, 8 years before he would take over the Notre Dame Fighting Irish, and 10 years before he would capture his first National Championship.
After a nearly 6 decade pause, these two teams will be ready to reignite an old rivalry.