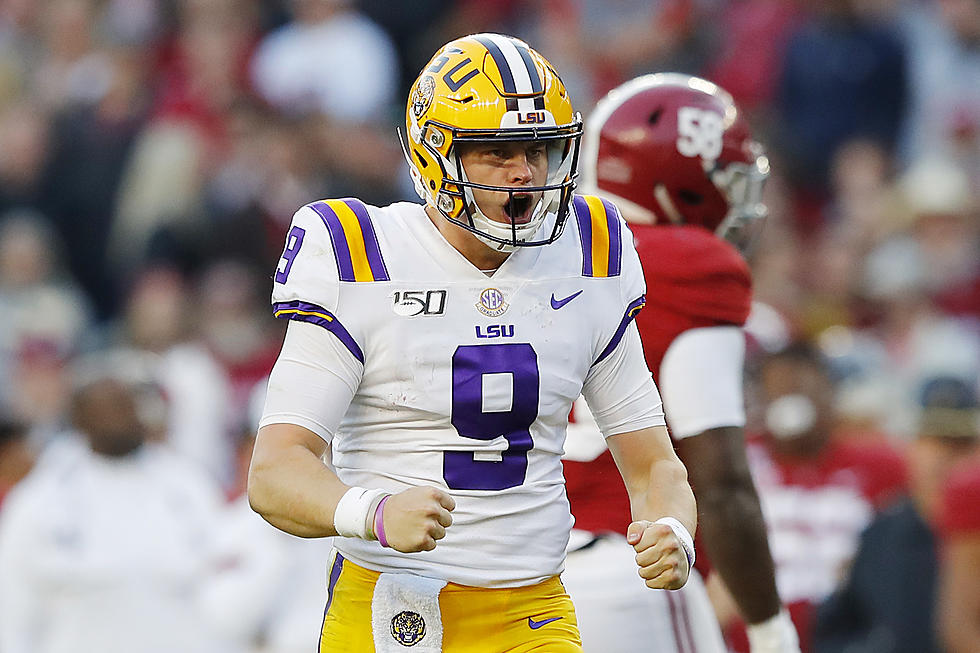 Watch The New Joe Burrow Heisman Hype Video
Photo by Kevin C. Cox/Getty Images
Enter your number to get our free mobile app
The LSU Tigers are experiencing one of their best years in team history. And, arguably, a lot of their success can be credited to Quarterback Joe Burrow. Burrow has been setting team records, SEC conference records and lighting the world on fire while leading the team to an undefeated record and the college football playoffs.
Burrow also happens to be, in many people's minds, the front runner to win the Heisman trophy this year. And rightfully so. The kid has been nothing short of outstanding and has earned every ounce of respect he's gained.
LSU, to celebrate Burrow's accomplishments, just released an awesome hype video narrorated by another LSU legend, the "Honey Badger" Tyrann Mathieu. Watch the video below.
Personally, I think Burrow should win the award in a runaway. But after watching this, I don't know how anyone could argue against it! As the video's tag says:
He Has Set College Football Off
A Name You Will Never Forget

Joe. Burrow.