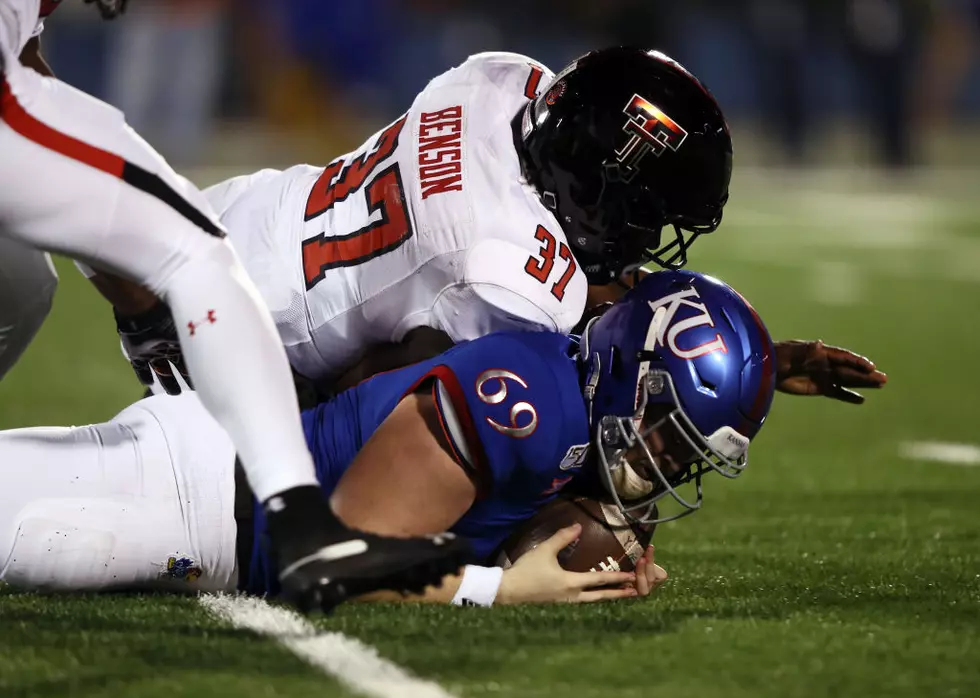 Texas Tech Loses to Kansas in a Baffling and Bumbling New Way
Jamie Squire/Getty Images
I've seen a lot of dumb ways to lose football games in my lifetime watching sports, and on Saturday night, I got to expand my horizons of dumb ways to lose a football game.
In a tied game with time running out, the Kansas Jayhawks lined up for a game-winning kick against the Texas Tech Red Raiders.
The Red Raiders blocked the kick, and then the unthinkable happened:
After the field goal kick was deflected, Douglas Coleman, the current NCAA leader in interceptions, caught the ball and tried to find some room for a return. After finding no room to run, he turned and pitched it to a teammate. Except nobody was there. The Jayhawks recovered and nailed the subsequent field goal kick to win the game, 37-34.
I know it hurts now, but it's hardly the first crazy ending to a college football game. Remember the Kick-6? The Michigan punter just dropping a snap to let Michigan State run it in? Or maybe Blake Gideon dropping the game-clinching interception right before Michael Crabtree breaks free.
Here's 10 minutes of crazy football endings to prove it.