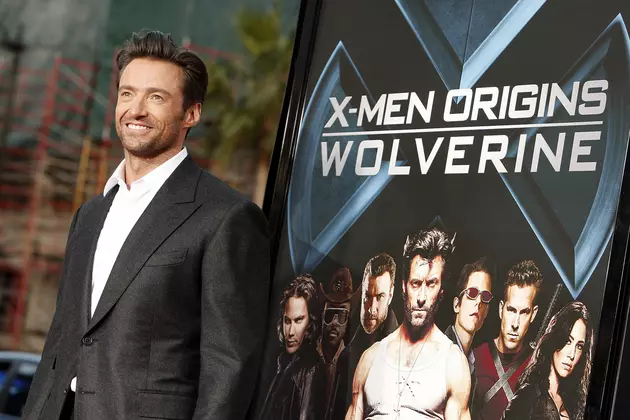 Actors Who Worked In Shreveport That Also Have Comic Book Resumes
Photo by Kevin Winter/Getty Images
The stories of Louisiana's filming industry are always fun. So many major productions took place in shut a short period of time, it really felt like "Hollywood of the South" was more of a job description than a nickname.
But sadly, those days have past. At least for now.
There are rumors that major productions could return to the city, especially with Curtis "50 Cent" Jackson hinting about creating a major production house in the city. There have also been persistent rumors that the state will reinvest in the tax credits that helped to initially build Shreveport's film industry.
But for now, we have our history, which is always fun to examine through different lenses. For example, if we look back at all of the extremely talented people who've filmed in Shreveport, and see what else they've done in their careers, you can find some fun paths. Like examining how many of them have worked in different mediums, or genres.
For this exercise, we're going to look at all of the stars that have worked on projects in the Shreveport area (movie and TV), and see how many of them have found work in comic book based projects as well. Now this doesn't mean the comic book movie/show was filmed in Shreveport, it just means these stars have worked in Shreveport.
As an example; Tom Hiddleston is well known as Loki in the Marvel Cinematic Universe. That would count as his comic book work. Now we look at his time working in Shreveport, where he filmed I Saw The Light...alongside another Marvel Cinematic Universe star, Elizabeth Olsen. She portrays The Scarlet Witch in the MCU. So both of those count on our list.
See more than 120 stars that check both of these boxes:
318 to Comic Books: Actors Who Worked In Shreveport & On Comic Projects
We utilized
IMDB's filming location database
to help put this together. However there is one movie listed there that we didn't include. IMDB lists X-Men Origins: Wolverine on their Shreveport list, but we struggled to find citing for this. So we just left it off. Some of these stars weren't in comic book "movies" specifically.
But we counted the Netflix Marvel shows, and MCU Disney+ shows as well.
We also added in an odd option...pro wrestlers. Pro wrestling has been a big deal in the Shreveport area for a long time, so we're going to include the wrestlers who've worked in the Shreveport area, and went on to comic book movie fame.