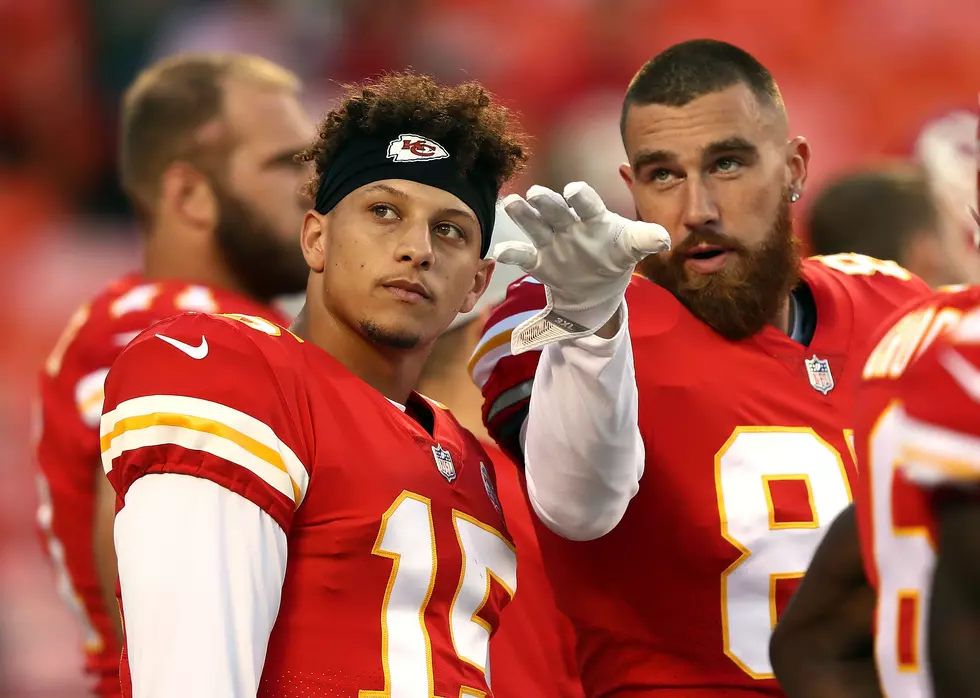 Patrick Mahomes & Travis Kelce Goof Off at Teammate's Wedding [Watch]
Getty Images
Over the weekend, Kansas City Chiefs wide receiver Gehrig Dieter tied the knot. However, that wasn't the best moment of the wedding.
The best moment came during the couple's first dance, where you can see a specific quarterback-tight end duo letting the song serenade them while they hold their beverages.
Dieter also seemed to appreciate how in sync Patrick Mahomes and Travis Kelce were.
Let's hope that kind of camaraderie will translate into a big season from the two next season.