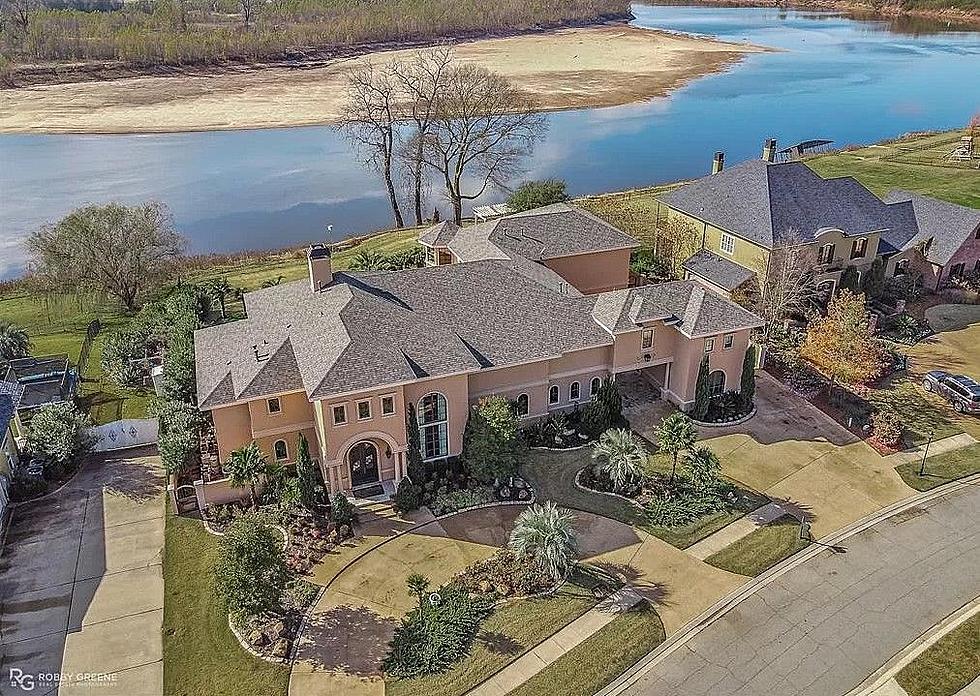 Bossier City's Most Expensive Home for Sale is Breathtaking, Bougie
Zillow.com via Mindy Wardlaw at Diamond Realty & Associates
If you're in the market for a new home, you've got to check out this beauty in Bossier City. It's currently the most expensive house on the market in Bossier, but once you see it, you'll agree it's worth every penny!
Breathtaking, bougie, amazing. Those are all words you could use to describe this home for sale on the banks of the beautiful Red River. The house boasts 6 bedrooms and 8 bathrooms. Each bedroom has an ensuite bath. If that's not enough, there's even a detached apartment with its own kitchen and laundry. Speaking of laundry, the two-story main home has laundry stations both up and down. Add in the three-stall garage, the infinity pool, hot tub, outdoor kitchen, and entertainment area, this home is a dream.
This masterpiece was built in 2007 and could be yours for just $6,451 a month or $240 per square foot. Let's take a peek, shall we?
Bossier City's Most Expensive Home for Sale is Breathtaking, Bougie
This 100+ Year Old Historic Beauty is For Sale in Shreveport
Stunning Shreveport Home Has Indoor Pool, Tons of Built-Ins, More