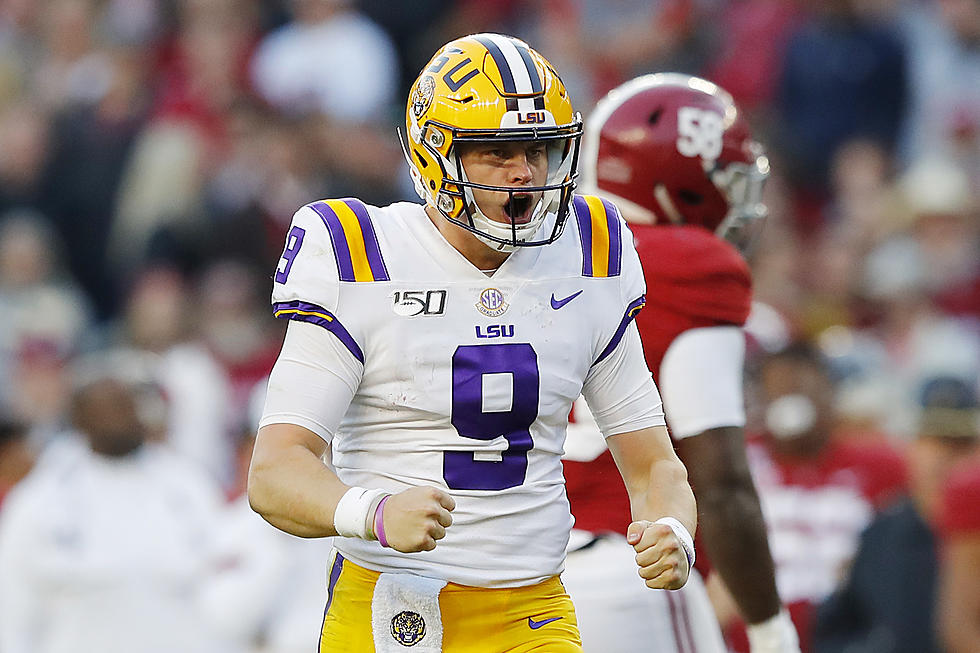 LSU's Joe Burrow Smashes Heisman Voting Records With Win
Photo by Kevin C. Cox/Getty Images
Enter your number to get our free mobile app
LSU quarterback Joe Burrow still has a National Championship in his plans, but tonight he finalized his status as a College Football Legend.
Tonight, Burrow won LSU's first Heisman Trophy in 60 years (the last LSU winner was the late Billy Cannon). But not only did Burrow win the award, it really wasn't even a competition. The Tiger's signal caller got 90.7% of the first place votes, which is a record. He got 1,846 more points than 2nd place (Oklahoma's Jalen Hurts), which is a record for the largest margin of victory in the award's history. Burrow's name appeared on 95.47% of ballots, and earned 93.8% of possible points.
Last year's Heisman was a totally different story. The 2018 winner, Kyler Murray of Oklahoma, won by less than 2 percentage points over Alabama's Tua Tagovailoa.
Now Burrow will lead his team into the College Football Playoffs, facing the Heisman runner-up Jalen Hurts and his Oklahoma team in the Peach Bowl. If LSU wins that game, they will take on either Ohio State or Clemson for the National Championship in New Orleans.