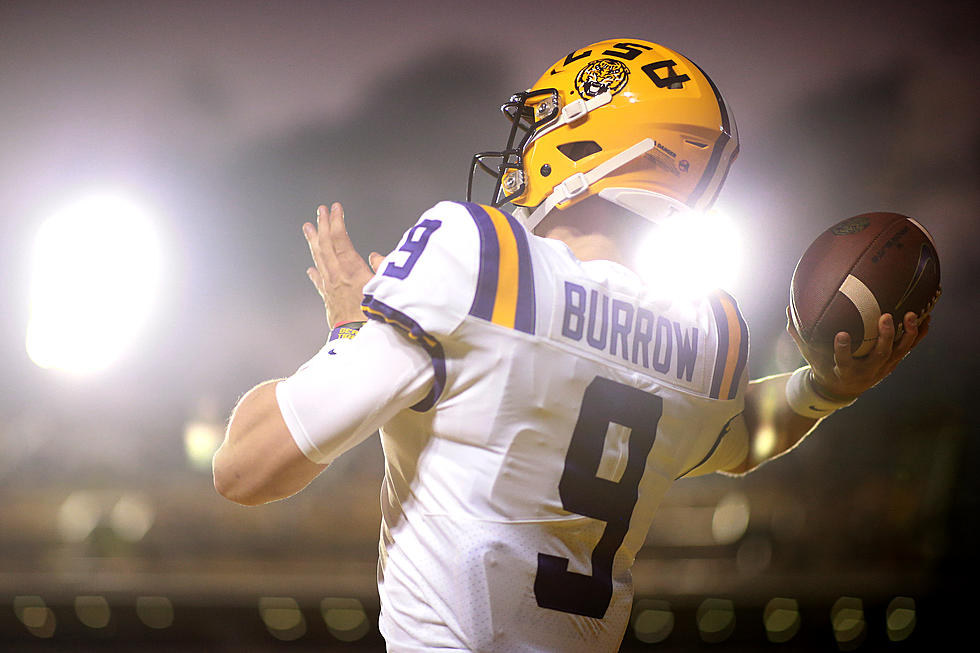 LSU's Joe Burrow 'Road to the Championship' Mini Movie [VIDEO]
Sean Gardner/Getty Images
Grab a tissue and get ready to watch the inspirational story of how Joe Burrow lead LSU to the national championship game and a Heisman trophy!
Seriously, grab a tissue for this one. It's hard to believe that a Heisman winner only had one recruiting offer as a junior in high school... for his father's team. He was told he wasn't good enough to go to Nebraska, his first choice. Imagine missing three years of playing time because no one believed in you. Thankfully, Joe believed in himself. This is the story of an underdog that would inspired the hardest of hearts.
Boy, did Joe prove them all wrong, especially Ohio State, the school he transferred to LSU from. This young man has fought for every single bit of success he's enjoying now. And now, he's a bonafide Louisiana hero and legend.
We hope you enjoy this incredible montage and GEAUX JEAUX! We hope you bring the CFP National Championship trophy home to Louisiana!