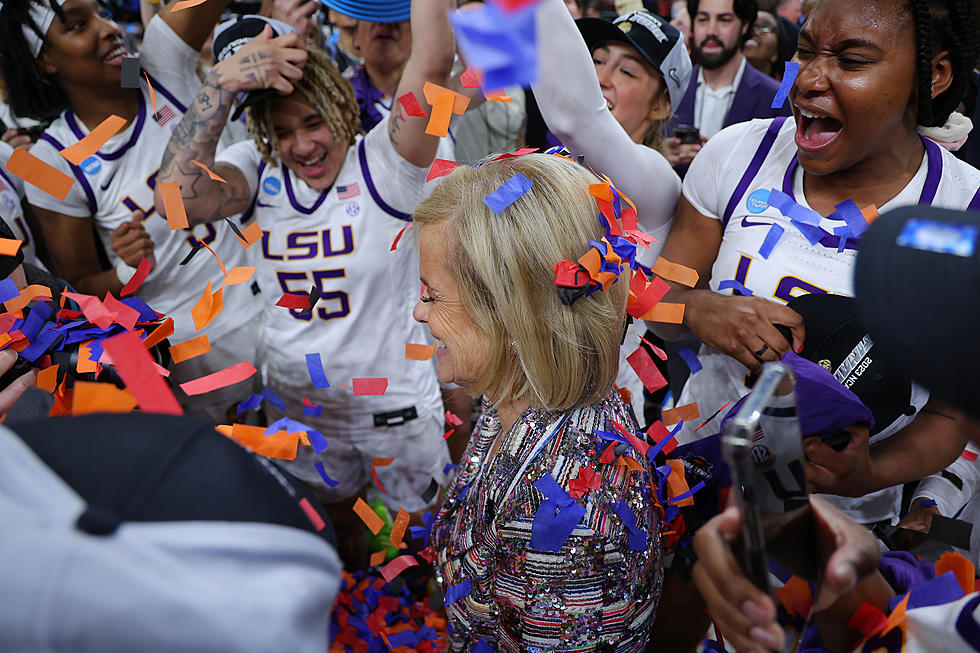 LSU Women's Basketball: Setting Up a New Dynasty?
Photo by Kevin C. Cox/Getty Images
LSU Women's Basketball Head Coach Kim Mulkey is no stranger to North Louisiana.  Mulkey played her college basketball career at Louisiana Tech from 1980-1984, where she was an All-American point guard.  Not bad for someone who is 5'4" tall.  And after 21 years as the Women's Basketball Head Coach at Baylor, she took a job at LSU on April 25th, 2021... and Baylor has been regretting letting her go ever since.  Just check the Fort-Worth Star Telegram.
In just her second year as Head Coach at LSU, Mulkey has taken the women to the NCAA Final Four... not too shabby.
And as regretful as Baylor fans might be, LSU fans are just as happy:
The 2023 Tigers are led by the duo of Angel Reese and Flau'Jae Johnson, but no one would argue that Reese is the powerhouse. She now holds the SEC single-season double-double record at 32. She also averages 23.2 points, 15.7 rebounds, 2.2 assists, 1.6 blocks, 1.8 steals, and 52% from the field.  And the way she dominates in the paint allows for others to get involved. The team collectively shoots 47.2% from the field and 35.9% from the 3-point line. The need to double-team Reese allows for LSU's shooters to knock down open jumpers. Flau'Jae Johnson is one of the main beneficiaries of said double teams as she is averaging 11.1 points per game and 33% from the three-point line.
But LSU doesn't slack on defense either, forcing a total of 600 turnovers this season and averaging 17.6 forced turnovers per game. And defensively, they only have given up 56.7 points per game.  Regardless, at this point, of how the tournament ends up, LSU fans can be happy that the Lady Tigers seem to have a bright future.
Pictures From LSU's 2022 Football Season
Pictures From LSU's Win Over Alabama On 11/5/22
LSU beat Alabama 32-21 in Tigers Stadium on Saturday, November 5th, 2022. The game was a walk-off win in overtime for the Tigers, and sent Death Valley into chaos.