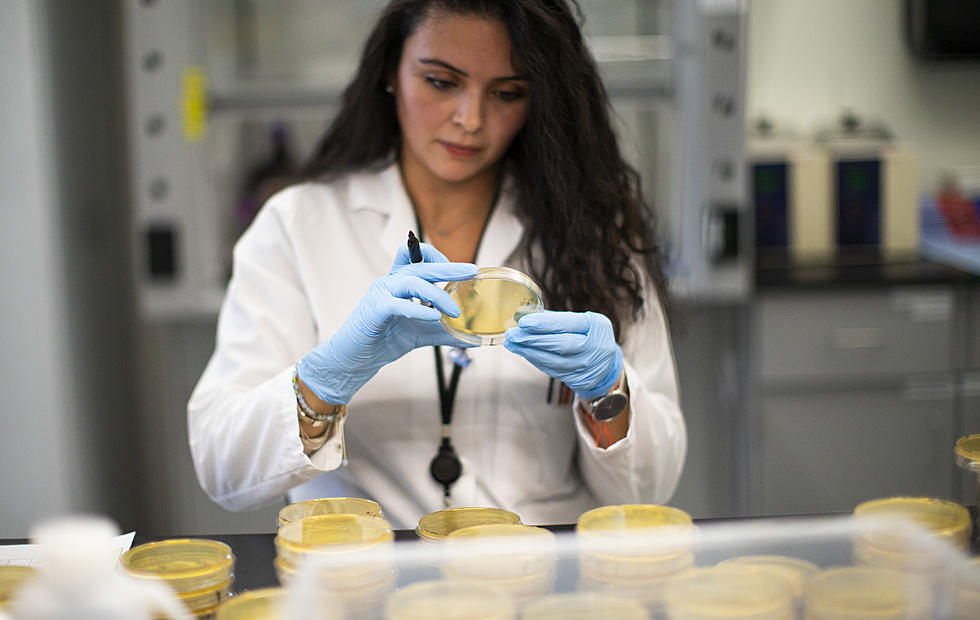 LSU Health Shreveport Starts Two Promising COVID Clinical Trials
Photo by Kena Betancur/Getty Images
The COVID-19 outbreak has brought devastating impacts across the United States. The virus has caused panic and fear in all 50 states. We've heard terrifying stories from hospitals, and have seen the numbers of cases and fatalities grow.
But even with the fear and panic, some have used that to fuel their work against the virus. As some are running away from the virus, others are running directly at it. Many of these heroes that are running into the path of this outbreak are here in Louisiana. Specifically, Shreveport.
For the majority of the first month of the outbreak in the State of Louisiana, Caddo Parish and Shreveport led the way in completed tests. That trend has now been joined by the way that LSU Health Shreveport is attacking the virus in the effort to defeat COVID-19.
LSU Health Shreveport has now started two clinical trials to combat COVID-19, that have been called "promising".
The first clinical trial involves giving COVID patients who have experienced "sever lung damage" a gas called nitric oxide. Its a treatment that already has FDA approval for certain uses, and this trail will hopefully prove that it can be used for COVID patients. LSU Health Shreveport Professor Dr. Keith Scott told WBRZ:
"They noticed in the SARS scare that when it was used, some of these people got dramatically better"
Vice Chancellor for Research at LSU Health Shreveport, Dr. Chris Kevil, told WBRZ what the process looks like:
"We initiated the first in the state of convalescent plasma therapy. And so what this is, individuals who recovered from COVID-19 mount an immune response. And they can donate plasma. And that plasma can then be used and given to patients who are critically ill. Because individuals who have recovered have made what are called antibodies to the virus. And these antibodies can help attack the virus"
These forms of plasma treatments have been used in the past to treat various diseases and afflictions, but there hasn't been a clinical trial conducted on COVID-19 with the treatment.
Both of these clinical trials will involve partner facilities as well. Including some international partners, totaling 5 facilities who will track the information. They hope to know whether or not these treatments can work in weeks, and not months.
11 Franklin Delano Roosevelt Quotes That Will Give You Hope