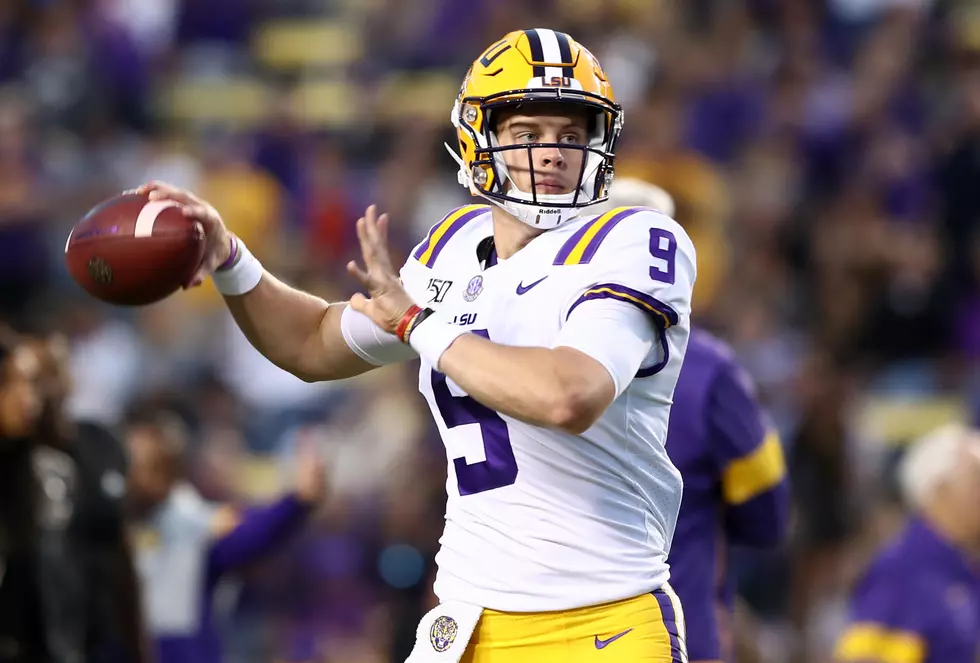 LSU Fires Back At Jon Vilma For Calling Joe Burrow A Game Manager, Vilma Loves It
Photo by Marianna Massey/Getty Images
When you're a football analyst on TV, some of your predictions will backfire.
In today's media age of 'hot takes' and 'bold predictions', prognosticators will often back on the wrong end of a bad take.
Such is the case for former New Orleans Saints Super Bowl champion Jonathan Vilma.
The former Pro Bowl linebacker, now a college football analyst for ESPN, said, "Joe Burrow is going to look like a game manager at best against that Florida defense".
LSU took to Twitter on Sunday with a response to Vilma's erroneous critique.
To Vilma's credit, he appreciated the tweet.
Burrow is on pace to shatter every LSU single-season passing record, and remains a top-tier Heisman Trophy candidate.
Following Saturday's win over Florida, LSU moved up to #2 in the AP Top 25 poll, and up to #3 in the Coaches Poll.