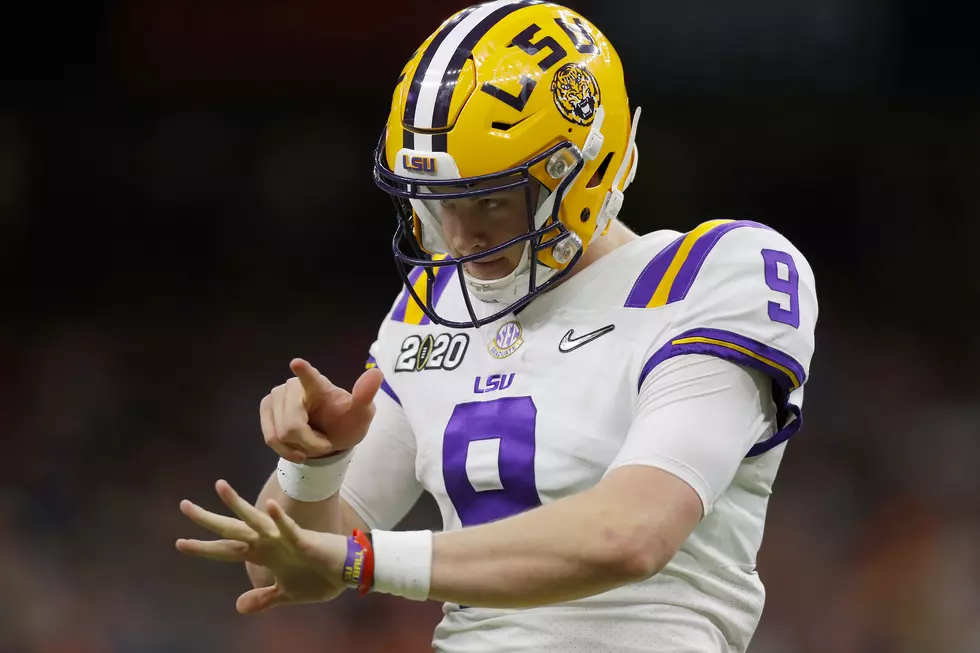 Louisiana College Athletes Can Earn Endorsements Starting July 1st
Photo by Jonathan Bachman/Getty Images
Finally, our Louisiana student athletes can begin earning endorsements.
This has been a long time coming, to say the very least. Collegiate athletes have been making truckloads of money for their respective universities since the beginning of sports played at the college level. However, student athletes have not been given a slice of that financial pie, until now. Well, July 1st, to be exact.
Effective later this week, collegiate athletes will be able to earn profit from the use of their name and likeness.
UL System President and former BPCC Chancellor, Jim Henderson, is firmly behind the idea of student-athletes getting their due. Speaking about the upcoming change, Henderson says, "It does not take away from the amateurism. It allows these individuals to participate in the marketplace in a very controlled way."
It's important to note that while LA college athletes can now begin making a little income from the usage of their name and likeness, no income can be provided from the school itself. While that will always be a hot-button issue, it has not came to fruition at this time. Institutions are not allowed to compensate any student athlete for their performance or their decision to attend said university. The institution will provide the scholarship, but nothing more monetarily.
I'm not sure how anyone can justify an opinion against these new set of rules for collegiate athletes, but those who do, typically say that the scholarship should be enough. I don't agree with that assessment, ands I'm excited for our athletes to finally have an opportunity to make money for themselves, and hopefully, we'll see new rules in the future that allow compensation from the university as well.
Louisiana Cities As Old School Pro Wrestlers