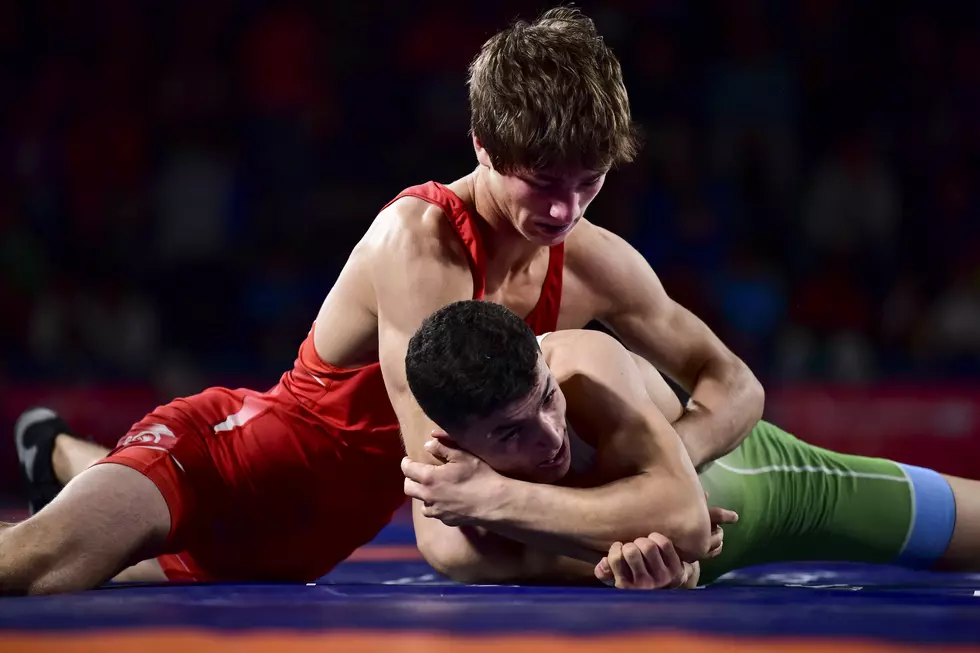 LHSAA Cancels Remaining Wrestling Regular Season
Amilcar Orfali/Getty Images
High school wrestlers in our state were dealt a tough blow this week with the LHSAA cancelling the remainder of their 2020-2021 season.
I'm sure you can guess why... Yep, COVID-19 is the culprit once again.
You may remember hearing about a small, but concerning COVID-19 outbreak stemming from a wrestling tournament a couple of weeks ago. In case this is also news ot you, don't worry, I'll fill you in.
Nearly two weeks ago, the Louisiana Classic Wrestling Tournament took place in Gonzales, Louisiana at the Lamar Dixon Expo Center. After that event, over 20 COVID-19 cases were diagnosed directly linked to the tournament. Of course, that number could continue to grow as it has this week.
As the outbreak has grown, the LHSAA has made the tough decision to cancel the remainder of the wrestling regular season in our state. While that alone is certainly not good news for our wrestlers and their families, there is a silver lining,
This decision was made in order to (hopefully) preserve the sport's state championships help in late February. LHSAA director Eddie Bonine says, "This moratorium will hopefully help guarantee that all of our wrestlers not put into a situation or potentially missing a state competition due to a positive case of COVID or being exposed to a positive case of COVID."
With the state championships still on the schedule, and right around the corner, our student-athletes will still be able to work-out and practice with each other, just no competition against other schools or programs.
The state wrestling championships at the Raising Canes Center in downtown Baton Rouge are currently scheduled for February 25th and 26th.
Read More: Sports Stars from Shreveport