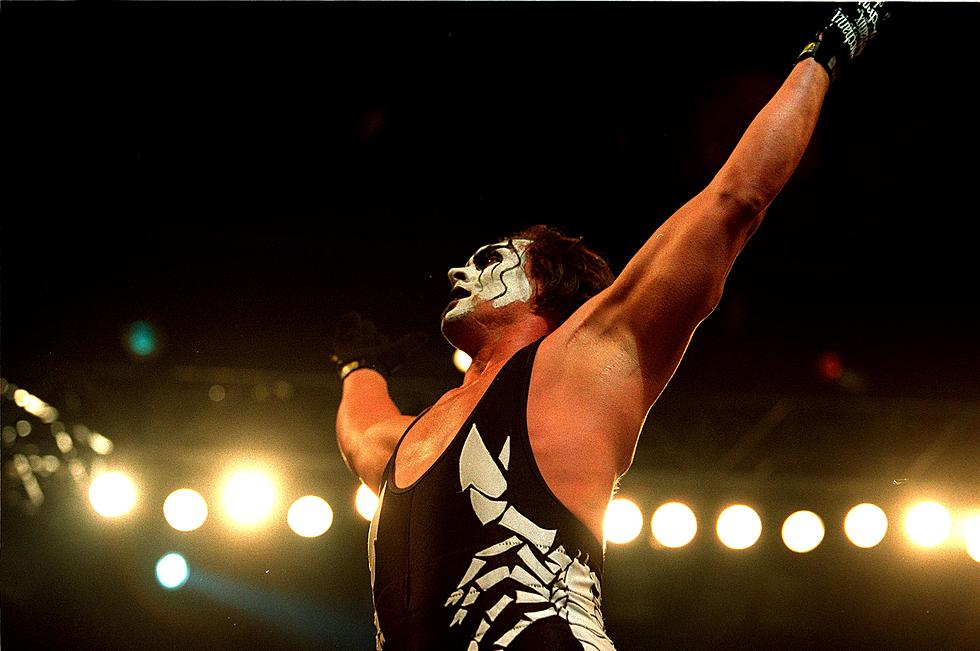 Sting to Wrestle First Match with AEW in March
Getty Images
At 61 years old, the Icon is ready to make his return to wrestling in a real way.
Yes, I understand the irony in that first sentence. I wrote a few months back about how Sting debuted with AEW following an underwhelming run with the WWE. His WWE run, which began when he was in his mid-50's, was somehow short and drug-out at the same time. Sting only wrestled in two pay-per-view matches, and four matches total under the WWE brand. He lost both pay=per-view matches and severely injured his neck in his final match for the WWE heavyweight championship in 2015.
Since then, he was used sporadically and out of costume during his run with WWE while running out his Legends contract with the company.
When his contract ended with WWE last year, there was speculation that the wrestling legend could jump over to WWE's competition, AEW. The fit seemed perfect at the time, but relatively unrealistic at the same time. AEW airs on TNT, the same network that literally made Sting an icon during the 90's, and looking at the talent on the AEW roster, Sting would be able to fit in immediately.
Yet, at the same time, Sting was now 61 years old, and over five years removed from his most-recent wrestling match, where he was injured diagnosed with spinal stenosis.
Sure, it was a nice thought that Sting could put it all together for one last run on the network he called home for so many years, but it didn't really seem realistic, all things considered.
Then, out of nowhere, catching the wrestling world completely off guard, Sting appeared on AEW for their Winter is Coming special in early-December. No one saw this coming, not even the insiders who cover the sport daily. It was a shock, and then became even more shocking when reports came out stating that Sting had signed a multi-year, full-time contract with the AEW and that he would wrestle.
Now, a month and a half later, Sting's first actual match has been announced. AEW has announced that Sting will team up with Darby Allin to take on Brian Cage and Ricky Starks in a "street fight" at AEW's Revolution in early-March.
In a perfect world, this fight will be a cinematic-type match like we saw with the Undertaker vs. AJ Styles in WWE. There's no reason to put Sting at risk in front of a live crowd in an actual match, but you can protect and further build his character within the AEW with a pre-recorded cinematic match. Fingers crossed.
Either way, growing up a huge Sting fan in Shreveport in the early 90's, I'm excited to see the Icon back in action, doing what he does best.