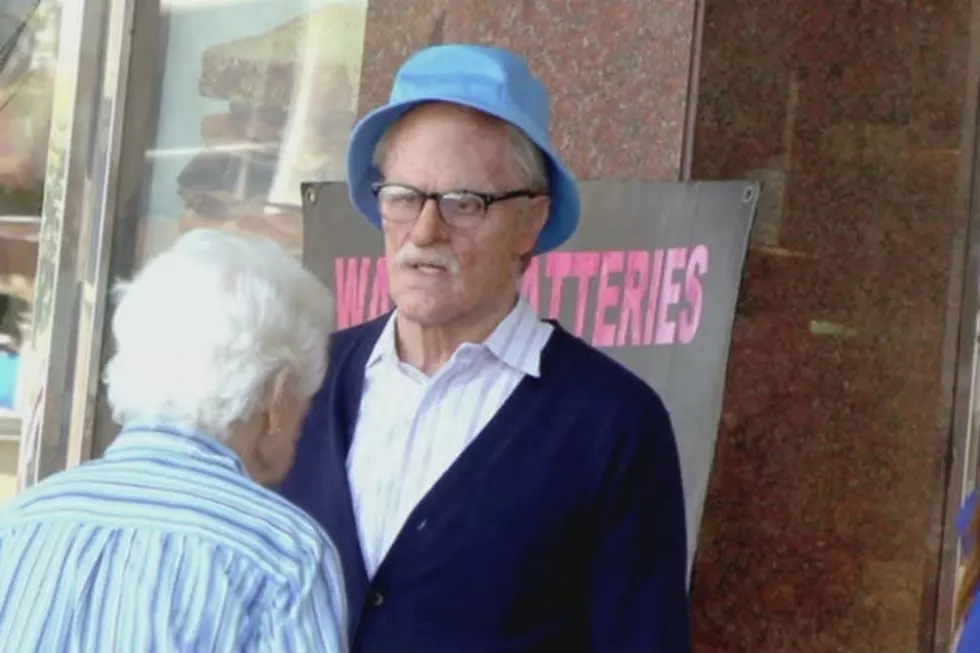 'Jackass' Spinoff 'Bad Grandpa' Is on the Way
Paramount
Although the 'Jackass' brand seems to have officially run its course after a TV series and three (very successful) movies, the name will live on in a new spinoff movie titled 'Jackass Presents: Bad Grandpa.' Awkward title aside, it sounds like it'll feature everything about the series that has entranced and disgusted so many people. Namely, grown adults doing terrible things to themselves and others in public places.
The news comes from Variety, who also report that the recently wrapped film is being fast-tracked by Paramount for an October 25th release date. The schedule change means that the studio is bumping its still-mysterious Hispanic 'Paranormal Activity' spinoff to January 3rd, 2014. In other words, Paramount apparently sees enough promise in this movie to put it in a primo Halloween spot and move the latest entry in a popular horror franchise to the beginning of year. Okay, Paramount. You're the movie studio here.
Well, it does all make sense. 'Jackass 3D' opened to huge numbers in October back in 2010 and horror movies like 'The Devil Inside' and 'Mama' have performed exceptionally well in January. Not to mention, maybe something as horrifying as a new 'Jackass' movie will make for appropriate Halloween watching.
The exact details of 'Bad Grandpa' are unknown at the moment, but Variety describes it as a 'Borat'-esque movie about a "grandfather behaving badly." Fans familiar with the franchise know that the grandfather behaving badly is Johnny Knoxville, who puts on old man make-up and acts pretty inappropriately. It's unclear if the entire film will focus on his character, or if the other guys will join in on the shenanigans.
The appeal of the 'Jackass' series has always been watching a group of lovable morons put themselves through all kinds of trauma and pain for the amusement of others. Is it still 'Jackass' if they pursue this direction? What do you think?