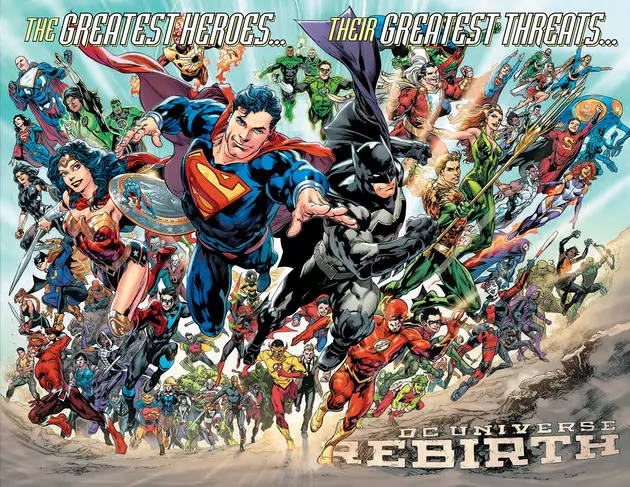 Who's Who In Ivan Reis' 'DC Universe Rebirth' #1 Spread
Click to enlarge
Today saw the release of DC Universe Rebirth #1, DC Comics' big attempt to right some perceived wrongs the company may have taken over the past five years, and set the stage for a new DC Universe and a new slate of comics due out next month.
Towards the back of the issue there is a two-page spread by Ivan Reis featuring the heroes of this new universe totaling over sixty characters, and we've combed through the entire spread and put a name to every face.
There are some surprises in the assembled heroes, most notably the Shazam Family --- in the right hand corner --- who haven't been seen since Geoff Johns and Gary Frank's series of back-ups in the pages of Justice League. There are some surprising omissions also, including Jackson Hyde who, is re-introduced in this issue and established as gay, and who appears to be on his way to becoming Aqualad.
Here's our annotated spread, followed by a list of every hero and villain that appears in the therein: