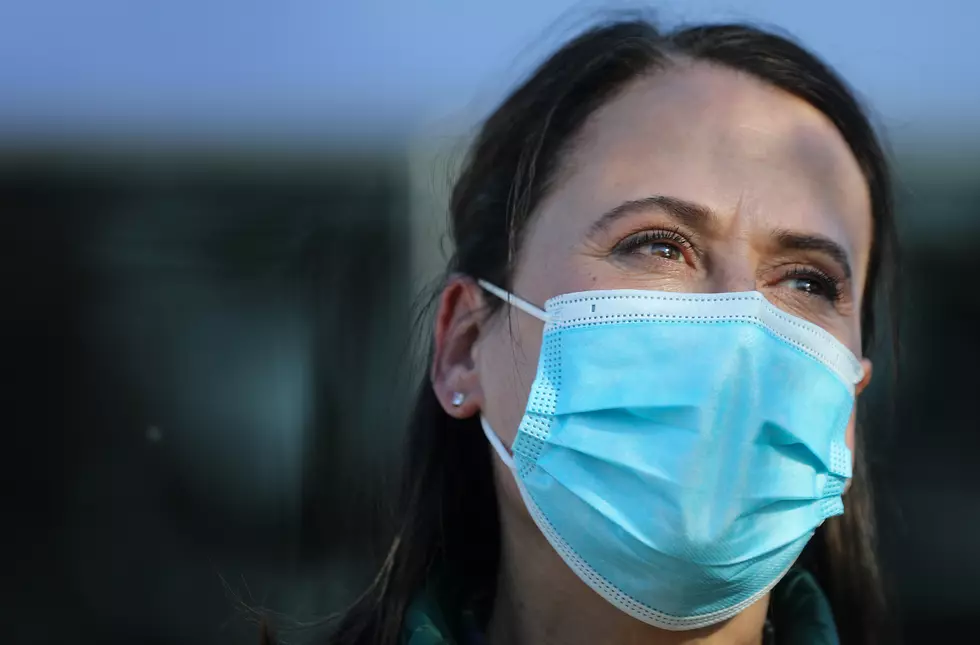 Iowa Reopens By Dropping COVID Mask And Occupancy Rules
Photo by Mario Tama/Getty Images
Enter your number to get our free mobile app
After a major increase to their COVID-19 vaccine rollout, the State of Iowa has moved to reopen the state's economy. Iowa Governor Kim Reynolds has now lifted the state's mask mandate, business occupancy restrictions, and gathering limits. The decision comes just days after the state moved to send kids back to school for full time, in-person learning.
According to the Des Moines Register, Iowa's COVID hospitalizations have been dropping rapidly. From a high of over 1,500 late last year, to just over 300 now, and falling daily. The number of positive COVID tests in the state has also been cut by about 2/3 in the same time frame.
One of the ways Iowa is pushing to defeat COVID-19 is through their aggressive vaccine program. Unlike many state's who are withholding second doses, Iowa will be pressuring local vaccination sites to get as many first doses out as possible. They've now changed their guidelines to require sites to use 80% of their allocation to get their next shipments.
Iowa struggled to get their vaccination rollout off the ground, like many states, but have recently stepped up their effort. In addition to the new 80% requirement, the state is also expanding access. Allowing more and more of their population to get the vaccine sooner.
However, even though the state is lifting the mask mandate, it doesn't mean the whole state will be mask-less. Multiple cities in Iowa will continue with their own mask mandates, despite what the state does.
Read More: 10 Commandments of Southern Cooking